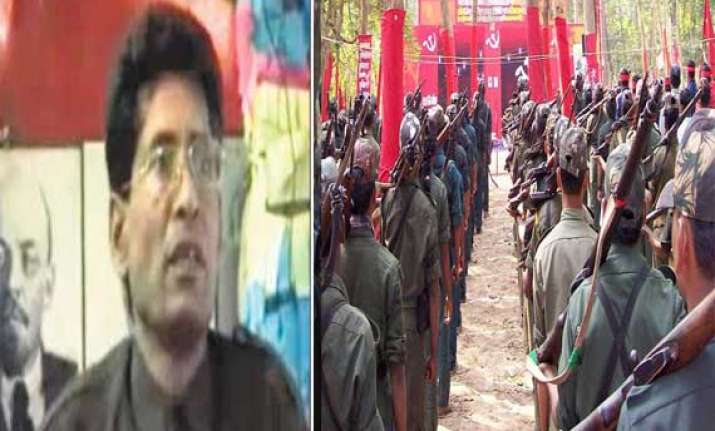 New Delhi: Maoism in India started way back in 2004 when the CPI (ML), People's War Group, and the Maoist Communist Centre of India merged together to form CPI (Maoist).
The kingpin of Indian Maoists is "Ganapathy". His real name is Muppala Lakshmana Rao alias Ganapathy. He is the General Secretary of CPI (Maoist).
"Politburo", comprising of thirteen or fourteen members, is the highest decision making body of the party. However, in between 2007 and 2010, around six members of the party were killed or arrested.
The two most prominent Politburo members are Prashant Bose alias "Kishan-da" and Katakam Sudarshan alias Anand. Security forces killed two Politburo members M. Koteswara Rao, popularly known as Kishenji, and C. Rajkumar knows as Azad.
From 2005 to 2011, security forces have arrested nine politburo members of the CPI (maoist).  Their names are – Sushil Roy, Narayan Sanyal, Pramod Mishra, Amitabh Bagchi, Kobad Ghandy, Baccha Prasad Singh, Akhilesh Yadav. Ashutosh Tudu and Anuj Thakur.
The main armed body of the CPI (Maoist) is Central Military Commission which is responsible for directing all Maoist attacks in India.
Apart from CMC, the party has also raised state military commissions.
The armed Maoists working under the directives of Central Military Commission are headed by Nambala Keshava Rao. His popular name is  Basavaraj.
Anand and Arvindji are another two members of the CMC. They issue commands to Maoists, when and where to attack.
The party hierarchy consists of the Regional Bureaus, which look after two or three states each, the State Committees, the Zonal Committees, the District Committees, and the "dalams" (armed squads).
The  military wings of Maoists, the People's Guerrilla Army (the military wing of the PWG) and the People's Liberation Guerrilla Army (the military wing of the MCCI) also merged together.
Among these People's Liberation Guerrilla Army (PLGA) is the unified military organization. It is segregated into three sections — the Basic, the Secondary and the Main squad.
All the PLGA members are volunteers and they do not receive any wages.