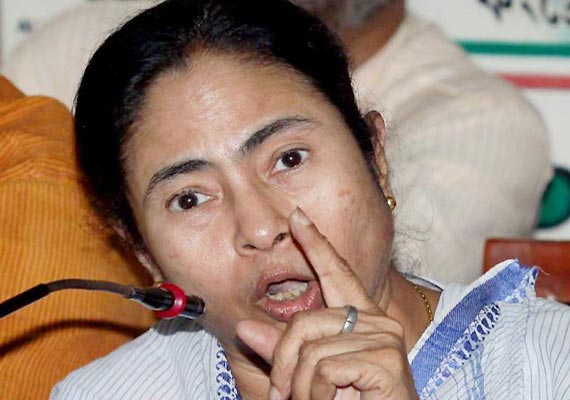 Falakata (WB), Jul 23: Alleging that Congress-CPI(M) nexus for area domination led to violence during the fourth phase of the panchayat election in West Bengal, Chief Minister Mamata Banerjee today warned that they would face "horrendous" time.
"Those fighting for area domination using bombs and guns should know that horrendous times are ahead for them. The law will not spare them. Leaders providing incitement with bombs should remember Bengal has no place for miscreants," she told a panchayat election meeting here in Jalpaiguri district.  
Banerjee claimed there was no trouble in the first three phases of the polls in nine south Bengal districts, considered to be Trinamool stronghold.
"There was no firing and throwing of bombs in the first three phases of polling and the polls were held peacefully," the chief minister said at the campaign for the fifth and final phase of the polls.
Six persons, including a woman, were killed and 18 others injured yesterday in widespread violence and CRPF firing in the fourth phase of panchayat elections covering Malda, Murshidabad, Birbhum and Nadia districts.
"Whatever is happening...is the fallout of Congress-CPI(M) understanding and the game for capturing panchayats," Banerjee alleged.
She also indirectly blamed the State Election Commission for the violence by not accepting her stand for a single-phase poll.
"If there was a one-day polling, I would not have allowed this to happen. We did not conduct the elections. The elections were conducted by the State Election Commission.  Whatever they said, we have accepted," Banerjee said.
Banerjee said, "There is no use of trying to put the Trinamool Congress in the dock. We do not indulge in politics of violence and hurling of bombs."
The chief minister claimed while coming for the meeting she got reports of blasts being triggered by Congress and CPI(M) workers at Ratua in Malda.