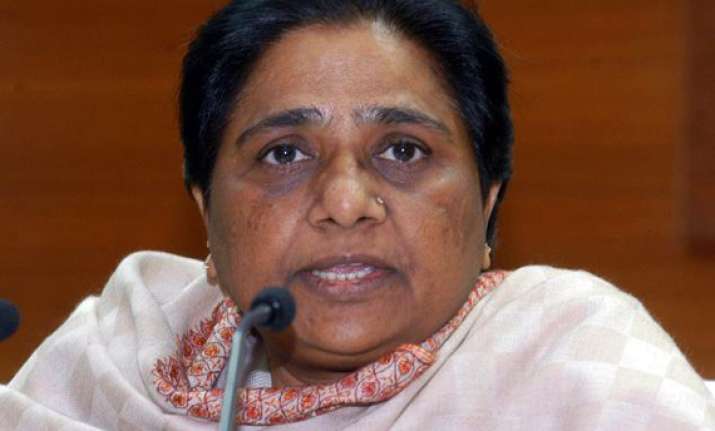 Lucknow, Mar 7: Accusing Congress and BJP of raising the minority sub-quota issue mid-way during the UP polls for their political gains, BSP supremo Mayawati today said this helped in large-scale transfer of Muslim votes to Samajwadi Party.

Talking to reporters soon after submitting her resignation to UP Governor B L Joshi, Mayawati said 70 per cent of the Muslim votes had gone to the SP due to the minority reservation issue.

"You all know that Congress raised the issue of reservation for backward Muslims for their political gains soon after the Vidhan Sabha elections were declared and this was opposed strongly to by the BJP," Mayawati said.
 
She alleged that the BJP also tried to attract the upper castes and the OBCs towards them for electoral benefits.
 
"Due to this, there was a fear in the Muslim community that the BJP may come to power. Finding the Congress weak and thinking that the OBCs and upper castes would vote for the BJP, Muslims voted not for the Congress but the SP," Mayawati claimed.

She said there were apprehensions in the minds of Muslims that the upper castes and OBCs would not vote for the BSP and, hence, they voted for the SP.

Except the Dalits, the Hindu votes-particularly those of upper castes-got divided among many parties and the SP gained from this, she said.

"70 per cent of the Muslim votes were transferred to the SP," Mayawati said.