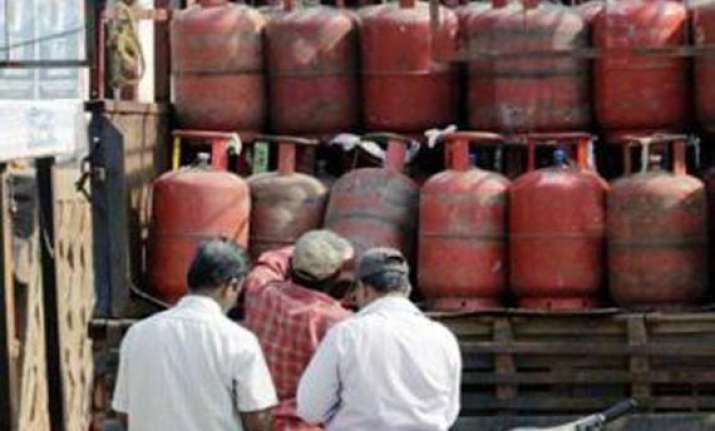 New Delhi, Dec 7 :  Cooking gas (LPG) consumers with multiple connections who do not submit Know Your Customer (KYC) forms by month end will lose subsidised LPG supply and will be charged commercial rates, the government said today.
"The LPG gas connection of those multiple LPG connections holder who fail to furnish the KYC forms by the prescribed date, will be suo moto converted into Non-Domestic Exempted Categories (NDEC) rate connections," Minister of State for Petroleum and Natural Gas Panabaaka Lakshmi told Lok Sabha. 
The government in September decided to restrict supply of subsidised cooking gas (LPG) to six cylinders of 14.2-kg each per household in a year. Any additional requirement is to be bought at non-subsidised rate. 
The subsidised LPG costs Rs 410.50 per cylinder in Delhi and additional requirements for domestic use are to be procured at Rs 895.50 per 14.2-kg unit. 
A 14.2-kg cylinder for non-domestic use is charged commercial rate as is referred to as NDEC. A 14.2-kg cylinder under NDEC costs Rs 1,156. 
In a written reply to a question in Lok Sabha, she said the extended date for fulfilling the KYC formalities is December 31. 
In a nationwide exercise to weed out multiple or ghost connections, the government had previously set November 15 as the deadline for customers to submit their duly filed KYC forms with their respective distributors. 
Only multiple connection holders should submit the KYC details before the new deadline, officials said, adding oil companies have identified over 2 crore households with multiple connections have been taken at the same addresses under different names.  
The official said oil firms are implementing the policy of one household, one connection' and have asked consumers to voluntarily give up additional connections. 
Multiple LPG connections in the 'same name and at the same address' as well as 'husband and wife' owning connections at the same address would be summarily disconnected. 
Consumers in the KYC form have to give all the necessary details like name, date of birth, father's name, mother's name, spouse name, complete address with pin-code and also an optional information about bank details. They have to submit self-attested photocopies of address and ID proof along with the filled in form. 
New subsidised LPG connections will be issued after completion of the KYC formalities and multiple connection check. 
"All LPG consumers are eligible for three subsidised domestic cylinders during the remaining part of the current year ending March 31, 2013," the official said. 
There is no restriction on the number of domestic non-subsidised cylinders that consumers can avail beyond the three subsidised LPG refills to meet their genuine demand. 
From April 1, next year, LPG consumers can avail six domestic subsidised LPG refill cylinders in a financial year.