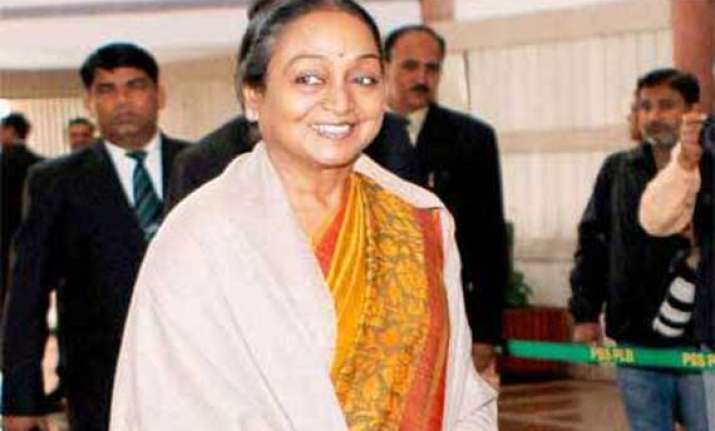 New Delhi: The Janata Dal (United) today fielded Bihar Assembly Speaker Uday Narain Chowdhary and former bureaucrat K P Ramaiah from Jamui and Sasaram constituencies respectively for the Lok Sabha elections.  
Lok Sabha Speaker Meira Kumar is the Congress candidate from Sasaram which she represents in the Lok Sabha.  The JD(U), which rules Bihar, also declared the candidature of Baagi Kumar Verma from Aurangabad, Mahabali Singh from Karakat, Jeetan Ram Manjhi from Gaya and Kaushal Yadav from Nawada.
Except for Mahabali Singh, a sitting MP, JD (U) has fielded new candidates for rest of the five seats.  Sasaram, Karakat, Aurangabad, Gaya, Nawada and Jamui constituencies will go for polls on April 10.  
The party also fielded its Jharkhand unit chief Jaleshwar Hahato from Giridh and Mahesh Yadav from Chatra in Jharkhand.  It also declared candidates for four seats in Narendra Modi-ruled Gujarat and one each in Madhya Pradesh and Rajasthan.