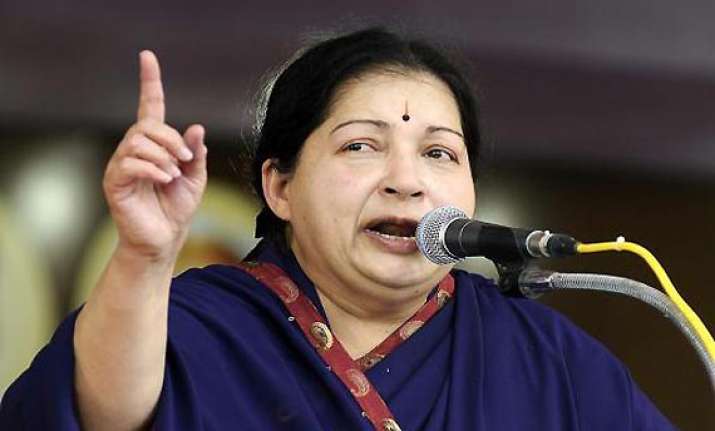 Chennai, Jun 23: In view of the UPA Government's decision to dilute 5 per cent stake in the public sector Neyveli Lignite Corporation, the Tamil Nadu Chief Minister J Jayalalithaa asked it to reconsider its decision, cautioning it against selling "family jewels  at throwaway prices."
Jayalalithaa told Prime Minister Manmohan Singh that it was with a deep sense of "disappointment and dismay" that she took note of his letter dated June 8, and the recent approval by the Cabinet Committee on Economic Affairs (CCEA) for the disinvestment of 5 per cent of NLC's shares.  
This was yet another instance in which Centre "has ridden rough shod over the very legitimate and genuine concerns of the people of Tamil Nadu," she told Singh in a letter.  
"I am surprised to find from your letter that signalling to financial markets has taken precedence over the welfare of thousands of workers and the concerns of the people of Tamil Nadu, as articulated by their democratically elected Government," she said.
The Government of India appears to have placed the immediate possibility of raising "just" Rs 466 crore by sale of shares above the aspirations of people of Tamil Nadu to maintain intact the public sector character of NLC without any dilution, she charged.
"I wonder whether even the timing of the decision is well-advised given the recent fall in the share markets and whether the true value of the shares of a profitable Navaratna Public Sector Enterprise will be realised by the Government of India. The future should not judge the Central Government as having sold family jewels at throwaway prices," she said.