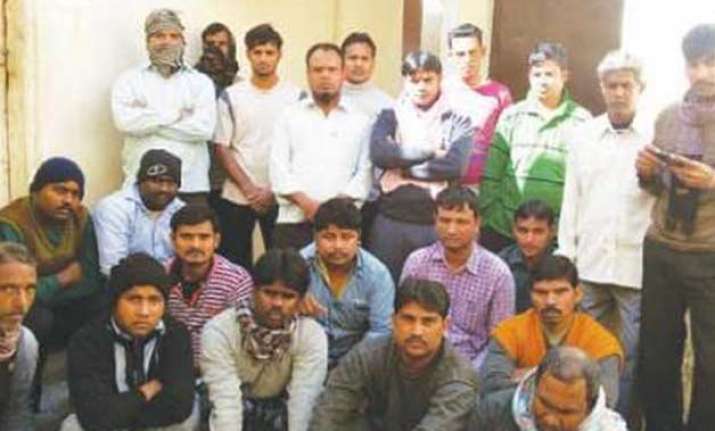 Al-Khobar: Hoping for a better future and a decent life for their families back home, 24 Indian workers, mostly from Uttar Pradesh, Bihar and Punjab, are now cramped in a dingy room here after they were denied promised work permit. They have instead been given a 90 days work visa.
Thousands of Indians go to Saudi Arabia and other middle-eastern countries every year. Many of those people get the work permit or visa through placement agencies working in India.
These lower middle class people borrow thousand of rupees from relatives and neighbors to pay to these agencies  to get a job in an oil rich country. Usually these agencies charge aroung one lakh rupees.
When a local news agency contacted the Saudi hiring company through whome these 24 people came here, a representative of the company blamed Indian contractor saying that the non-payment caused the problem. He also said that they told the agents that the visas were not employment visas but work visit visa that allows only 90 days stay.
However these trapped people say the travel agent promised them that they were going on work visa with one year renewable contract.
After three months of the workers' stay the visa expired. The bunch arrived in the Kingdom in mid-2014. Workers allege that they kept working even after that but they only got paid for five months. Since then they have been confined to their camp and forced to work on site. After nine months, they were shifted to Dammam.
The workers said  the company had abandoned them with no food or money. Though, after intervention of Indian Embassy and some social activists, the company agreed to pay for their food.
The workers are physically weak and psychologically shattered. A worker Mohinder Singh from Chandigarh told the local news agency that he had lost his parents and it was the only way to earn some money for his family. But now his only dream is to get back home.