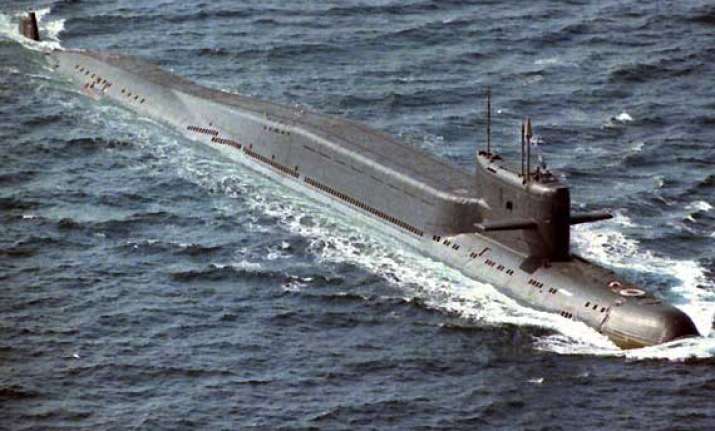 New Delhi: India's first indigenous nuclear-powered attack submarine, INS Arihant, should be ready for deterrence patrols from 2015, roughly in about a year's time from now, its developers say.
India's top missile scientist, Avinash Chander, said the nuclear-tipped missiles were ready for installation and their integration would begin after some of the scheduled sea trials are over. The submarine is in its home port of Visakhapatnam now but should set course for the sea within a few weeks - by March - once its reactor achieves full power in the step-by-step process.
"All weapons are ready. INS Arihant is going through the steps of induction, and we are slowly raising the power to 100 per cent. After that, it will be ready to go to the sea. The process is a fairly elaborate exercise which will take several months. Once Arihant is in the sea, there has to be a trial phase of six to eight months," Chander told India Strategic magazine ahead of the DefExpo in New Delhi.
Chander, who is the Scientific Adviser to the Defence Minister and also the Director General of the Defence Research and Development Organisation (DRDO) which is leading India's quest for nuclear weapons requirements, observed that extreme care is needed in fully activating a new submarine's reactor to establish total safety parameters.
"It is the first baby we are nurturing," he said with optimistic caution.
Nuclear energy is amazing on the one hand as it can generate an endless supply of power and dangerous on the other if its production is not scientifically controlled and handled. The equipment on board a submarine and the men assigned to manage and handle it have to work in total sync and sensitivity. The margin for error is zero.