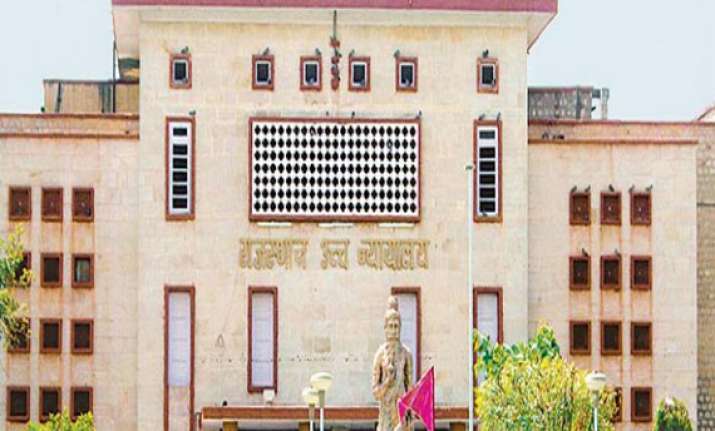 Jaipur:  The Rajasthan High Court on Wednesday refrained from passing interim orders on a petition raising question on the alleged discrepancy in reservation to Meena community in the coming Lok Sabha polls, and sought reply from the state government and the Union Tribal Affairs Ministry.  
Devi Lal Khant, who contested the last Assembly elections from Bamanwas seat in Sawaimadhopur on Samajwadi Party symbol, approached the high court on Wednesday alleging that the Meena community should not be permitted to raise its candidates for the parliamentary elections.
Devi Lal contended that he had given a representation to the Union Tribal Affairs Ministry on the issue surrounding 'Mina' and 'Meena' surnames, and sought directions to the Centre to determine the matter before the election notification is issued.
His plea was opposed by Additional Solicitor General S S Raghav.
He said that the cancellation of the certificate can be done by state government committee as per the high court orders and the central government has no role to play.  
Hearing both sides, Justice M N Bhandari directed the state and the central governments to file reply by March 12 and the matter will again be heard on March 15.
It said in case the governments fail to file reply by than, the court would be free to pass necessary interim orders.  
Earlier, Devi Lal moved the high court, saying that the 'Mina' community is recognised as Scheduled Tribes (ST) in the Schedule appended to the Constitution, and the 'Meena' community is not the recognised one in Rajasthan.  
He demanded that nominations filed by candidates using 'Meena' surname in Bamanwas constituency be cancelled.  
The petition was dismissed holding that if the petitioner is aggrieved by a lawfully issued certificate to a candidate in the name of Meena Community it should be challenged before the state level Screening Committee, and the high court cannot interfere with it once the election process has started.