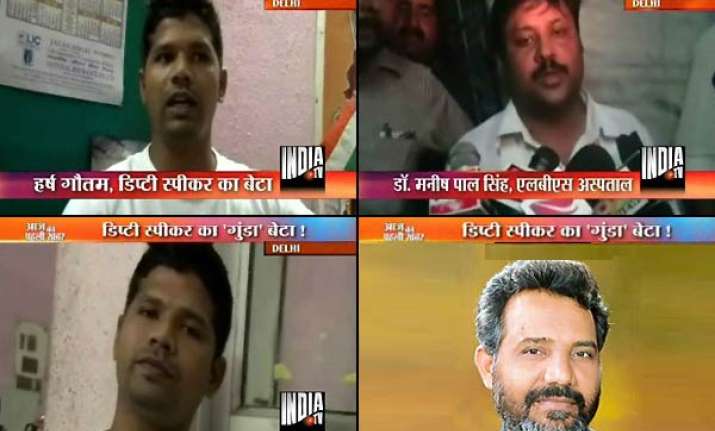 New Delhi, July 19 : Sheer negligence on the part of some doctors of Delhi's government-run Lal Bahadur Shastri Hospital on Monday led to the death of a  three-year-old boy Deepak, son of Kaushalya, a maid working in the Delhi Assembly Deputy Speaker's residence.
 
As the sick child was brought to the hospital, Kaushalaya requested the doctors to check him urgently but they ignored her. Frustrated, the maid rang up Harsh Gautam, the son of Deputy Speaker Ambrish Gautam, who rushed to the hospital and pulled up the doctors.
 
By the time the spat between the doctors and Harsh Gautam was over, the child had died.
 
The negligent doctors, later tried to turn the tables on Harsh,  and alleged that  some of them were beaten up and abused by the latter, which Harsh said, was a white lie. The doctors have threatened to go on strike if action was not taken against the politician's son.