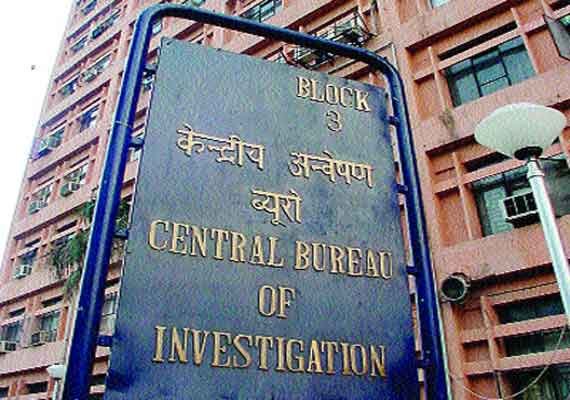 New Delhi: CBI Director Ranjit Sinha and other top officers of the agency have been directed by a Delhi court to furnish written explanations and file action taken reports against "erring officials" who did not follow the prescribed law in conducting searches in a corruption case.  
The order came in a case in which CBI has recently filed an FIR against unknown officials of the Research and Analysis Wing (RAW) and a private firm for alleged irregularities in supplying high-altitude tents to a covert unit of the external intelligence agency.
Special CBI Judge Gurvinder Pal Singh said despite clear directions to the officials to follow the law prescribed under provisions of the Code of Criminal Procedure while conducting searches, there was a "flagrant violation" of it and even mandate of legislature was not adhered to.  
"Copy of this order be given dasti to IO (investigating officer) and one copy each of this order be given to naib court...to be delivered in the offices of SP concerned of CBI, DIG concerned of CBI as well as worthy Director of CBI for furnishing written explanations and the Action Taken Reports (ATR) against erring officials in terms of the law laid and procedure established, within 10 days hereof for such flagrant violations of salutary provisions...as well as for non-recording of appropriate statements of witnesses of search till date," the court said.
"Despite clear directions to follow mandate laid in section 100 of the Code of Criminal Procedure (CrPC), elicited in detailed above, the mandate of legislature was not adhered but put to winds. There is flagrant violation of section 100 of the CrPC, 1973," it said.
Section 100 of the CrPC deals with the procedures to be followed by a police official while conducting search of a closed place.
According to the CBI sources, an FIR in the case has been lodged against Sai Baba Builders and Consultants and its three directors Shyam Sunder Bhatter, J P N Singh and Manjari who is the wife of businessman S P Singh.
The case has been registered under relevant provisions of the IPC related to cheating, forgery and others and under various sections of the Prevention of Corruption Act.
The case is related to alleged corruption in the supply of high altitude tents worth Rs 22 crore required by Special Frontier Force (SFF), a covert unit operating RAW, during 2009-13.