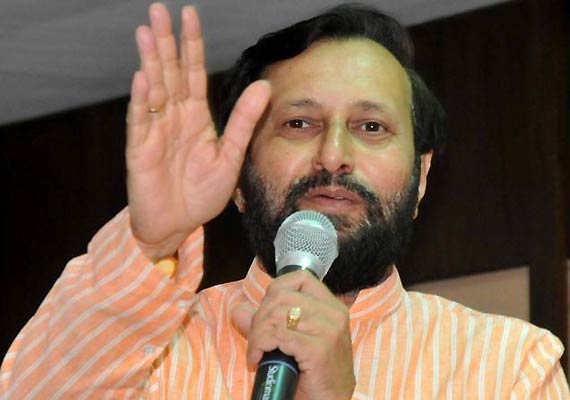 New Delhi, Feb 17: BJP today credited its victory in urban local bodies elections in Mumbai, Thane and Nagpur to the "charismatic" leadersip of Shiv Sena supremo Bal Thackeray and alleged Congress and NCP leaders had "failed" in their attempt to wrest power from them.

"We welcome the trends which have firmed up in favour of Shiv Sena-BJP-RPI alliance in the local elections in Maharashtra. We have retained power and gained in Mumbai, Nagpur and Thane. All this has been possible under the charismatic leadersip of Balasaheb Thackeray," BJP spokesperson Prakash Javadekar said.

A section within BJP was getting jittery over the last few months over its electoral prospects in alliance with Shiv Sena and there were attempts to make overtures to MNS chief Raj Thackery in a desperate bid to hold on to power.

The Congress-NCP alliance has been in power in the state Assembly for over a decade, leading to apprehensions in the SS-BJP camp that it may lose its hold in the local bodies as well.

"We commend SS-BJP alliance. These results have also proved that Maharashtra Chief Minister Prithviraj Chavan has failed and a flop. NCP boss Ajit Pawar, who is known for muscle-flexing, has failed to get the approval of the people," Javadekar alleged.

He also hit out at Raj Thackeray, saying he has also been "unsuccessful" in these polls.

Bouyed by the results, BJP said it was hopeful of similar results in ongoing assembly polls in Uttar Pradesh.