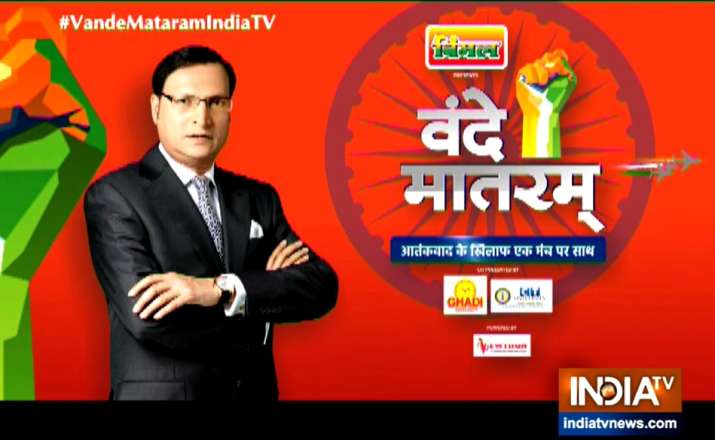 Last year, terrorism cost India 457 lives. This includes 86 civilians, 95 security forces and 276 militants. This year has already registered 26 major terrorist incidents, which have resulted in the martyrdom of at least 56 security forces, claimed the lives of five civilians and death of 47 militants. 
Incessant cross border terrorism has tested India's patience and Pulwama terror attack has acted as the final nail in Jaish-e-Mohammed's coffin. India's decisive action against terror camps mushrooming in Pakistani soil has earned accolades internationally and domestically. But is it enough? Is IAF strike on Pakistan-based Jaish terror camp enough to wipe out JeM? Is Pakistan capable of understanding the language of peace and diplomatic channels? All of these questions will be answered by our special guests at India TV conclave on terrorism. 
India TV's annual conference is back and the focus this year is Pak-grown terrorism. The conclave is being held today and is being broadcast live on India TV.
Eminent guests like Defence Minister Nirmala Sitharaman and Finance Minister Arun Jaitley face some tough questions asked by India TV Editor-in-chief Rajat Sharma on behalf of the nation. Other guests are Union ministers Piyush Goyal and Ravi Shankar Prasad, former Army officers Gen VK Singh, Gen GD Bakshi, Air Marshal PS Ahluwalia, Lt Gen Vinod Bhatia along with Nikita Kaul -wife of martyr Major Vibhuti Dhoundiyal. 
Kiran Rijuju, Sudhanshu Trivedi, Manish Tewari, Ram Madhav, Shabnam Lone, MS Bitta and Sonu Nigam are also expected to be part of the conclave. 
Ramdev Baba and Maulana Madani will participate in the discussion on nationalism and terrorism. 
If you have a question you want to ask Defence Minister Nirmala Sitharaman or Finance Minister Arun Jaitley, please share it on social media, using hashtag #VandeMataramIndiaTV and we will put the question before the guests on your behalf. 
Tell us what do you want to ask Finance Minister @ArunJaitley using #VandeMataramIndiaTV. The best questions will be put to him during @indiatvnews day-long conclave 'Vande Mataram', a battle against terrorism, tomorrow. pic.twitter.com/yvMr867Oeo

— India TV (@indiatvnews) March 15, 2019
Tell us what do you want to ask Defence Minister @nsitharaman using #VandeMataramIndiaTV. The best questions will be put to her during @indiatvnews day-long conclave 'Vande Mataram', a battle against terrorism, tomorrow. pic.twitter.com/y7TtwJPszR

— India TV (@indiatvnews) March 15, 2019