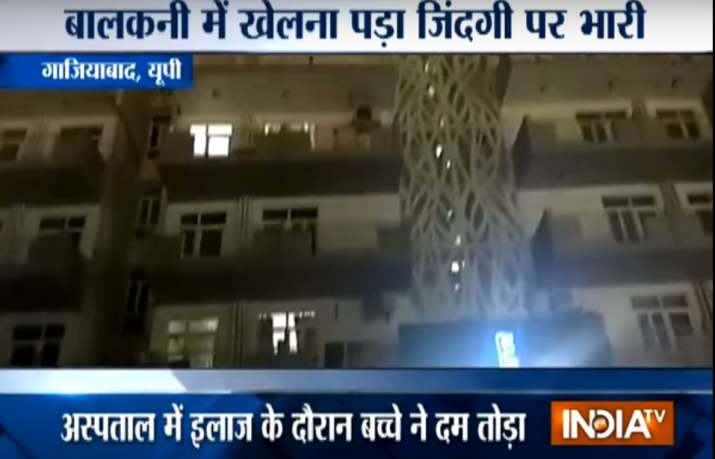 In a tragic incident, a five-year-old boy died after he fell from the balcony of his fifth-floor home in Ghaziabad's Raj Nagar Extension on Wednesday evening. 
Rudhransh, who was playing in the balcony, fell while peeping through the grill at KW Srishti Society, the police added.
"Rudhransh was playing inside the house but went to the balcony when he saw that the gate was open. He was peeping down when he fell from the fifth floor of the building to the second floor," said Sihani Gate police station SHO Vinod Kumar Pandey.
The police informed that the family of the child was inside the house at the time of the incident but they did not realise it until their second-floor neighbours spotted the boy bleeding in their balcony and reported the incident.
"The boy was rushed to a nearby hospital, where he succumbed to injuries during treatment," Pandey said.
Rudhransh's family has alleged that repeated requests to the builder to increase the height of the two-foot parapet on the balcony had fallen on deaf ears.
"We had submitted many complaints to the builder against the height of the balcony parapet, saying that it should be increased before something happens," said a family member of the deceased.
The relative added, "The builder did not heed our warnings and mishap finally happened. The builder is at fault. The police should take action against the builder."
The police, however, have has said that it appears to be an accident and no official complaint has been filed.
It is third such incident in Ghaziabad within 30 days.
A 14-year-old girl was critically injured after she fell off a sixth-floor flat in Shipra Krishna Vista high-rise in Indirapuram on February 26.  
On February 19, a four-year-old girl had fallen to her death from the balcony of her 10th-floor residence in Indirapuram. 
Watch video: UP: 5-year-old girl falls off 5th-floor balcony in Ghaziabad, dies