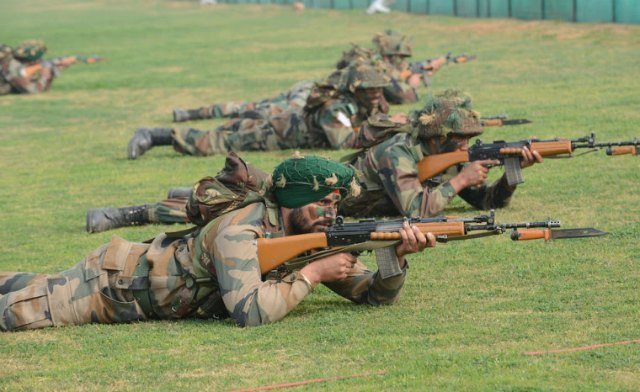 Images and videos being played out on Pakistan TV channels claiming to show Indian casualties are morphed and absolutely fake, army sources said today.
"Few Pak channels are playing doctored video clips showing Indian Army casualties. Same is also being circulated on social media. These videos are fake and an and an example of black propaganda" Army sources told ANI.
The source also urged media to  not to circulate or telecast these images.
Pakistan media has claimed that its army had killed  8 Indian soldiers and captured one alive, a claim which was denied by India.
The special op forces who carried out surgical strikes in Pakistan occupied Kashmir on Wednesday night returned with not one scratch. Only one soldier has "minor injuries" from stepping on a mine once back on the Indian side of the Line of Control, reports say.
The strikes, which included para commandos and helicopters, are India's first direct military response to the September 18 Uri attack that left 19 Indian soldiers dead.
Indian Army said one soldier inadvertently crossed over to Pakistan but denied he was part of the surgical strike. They insisted that the Indian military suffered no casualties.
Chandu Babulal Chauhan, a soldier serving with the 37 Rashtriya Rifles, was captured after he "inadvertently crossed over to the other side of the Line of Control", an Indian Army official said.
Home Minister Rajnath Singh said today that "all attempts" are being made to free the soldier, who has reportedly been moved to an undisclosed location. Lt General Ranbir Singh, the army's head of military operations, has called his Pakistani counterpart on the hotline used by top commanders to demand the soldier's return as is done routinely in such circumstances "through established mechanisms."