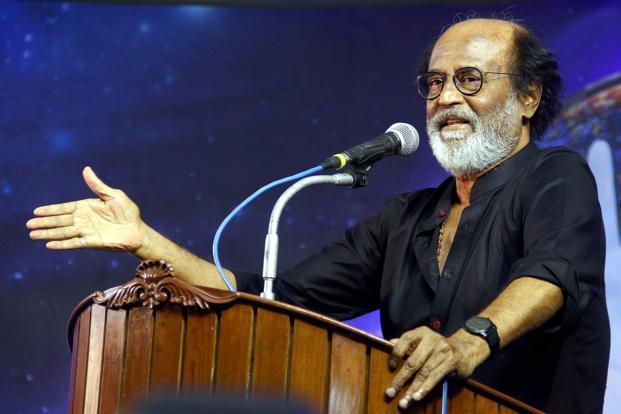 Actor-turned-politician Rajinikanth on Monday said he can provide the rule of AIADMK founder and late Chief Minister M.G. Ramachandran (MGR) and also fill the leadership void that exists in Tamil Nadu.
Unveiling a statue of MGR at the Dr MGR Educational Research Institute here, Rajinikanth said he understands politics and can provide the kind of rule that MGR gave.
Rajinikanth, who is yet to formally launch his political party, said he knows that the path of politics is not decked with flowers but filled with thorns.
Rajinikanth's signature roaring laughter sent the crowd into a frenzy as he today unleashed his style power at a gathering here while laying bare contours of his political future. 
In his very first public engagement after announcing a few months ago that he would launch a party, the top star charmed the people with his simple, direct and effective communication skills striking an instant chord with the audience. 
For the crowd, the speech interspersed with punchlines and the 10-second trademark laughter was a virtual reminiscence of his unique style in films. 
He said he has learnt politics from DMK leader M. Karunanidhi and Congress leader late G.K. Moopanar.
According to him, both Karunanidhi and late Chief Minister J. Jayalalithaa were great leaders.
But after the demise of Jayalalithaa and with Karunanidhi in poor health, there is a leadership vacuum in the state which he can fill, Rajnikanth said.
He said those who are in politics have not performed their duties properly.
Stressing that his political philosophy will be spiritual politics, the superstar said honest and casteless politics is spiritual politics.
Rajinikanth also requested his fans and followers not to put up banners and hoardings contravening the law and troubling the people.