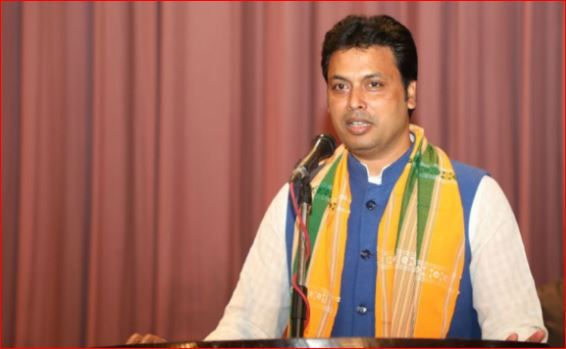 Days after stoking a controversy with his remarks against former Miss World Diana Hayden, Tripura Chief Minister Biplab Deb has now suggested that mechanical engineers should not join civil services.
Deb says civil engineers are better suited for civil services as compared to mechanical engineers. 
"Those who are from a mechanical engineering background should not opt for civil services. Society has to be built up. Civil engineers have this knowledge... Because those in the administration have to build society," he said at an event at the Prajna Bhavan here yesterday. 
Earlier, arts graduates use to appear for the civil services examination and now, medical and engineering graduates are also joining the services, he said. 
Deb said civil service officers should be all-rounders as "people who are expert in all disciplines have the highest demand". 
To drive his point home, he cited the examples of Sachin Tendulkar and Kapil Dev. 
"People take names of special players such as Sachin Tendulkar and Kapil Dev. Dev's bowling was good, but batting was also excellent. This is the age of speciality. All-rounders are accorded highest priority," Deb said. 
Deb is no stranger to making controversial statements. 
He had on Thursday questioned the crowning of Diana Hayden as "Miss World" in 1997 and alleging that international beauty contests were a farce. 
Earlier this month, Deb, an arts graduate, had claimed that Internet and satellite communication existed in the days of Mahabharata, drawing criticism from Twitterati, intellectuals and his political adversaries. 
(With PTI inputs)