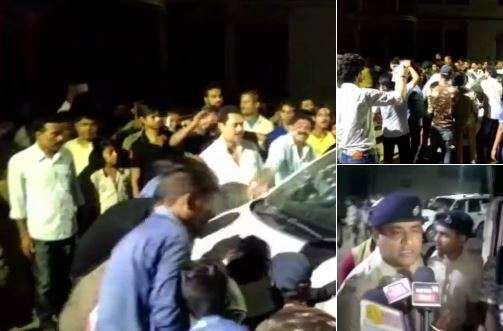 Samir Kumar, former mayor of Muzaffarpur district and his driver were shot dead on Sunday by unidentified assailants near Banaras Bank Chowk in Muzaffarpur, Bihar. 
"We've recovered six cartridges from the spot. It seems that 17-18 rounds were fired," news agency ANI quoted cops as saying. Between 2002 and 2007, Kumar (50) was the mayor of Muzaffarpur Municipal Corporation.
The incident happened around 7 pm, said Deputy Superintendent of Police (DSP) of Muzaffarpur Town, Mukul Ranjan.
Asked whether an AK-47 was used to kill the two, the DSP said, "We have inspected the spot. I cannot say whether an AK-47 was used in the murder but it is clear that some sophisticated gun was used."
The forensic science laboratory team would reach the spot to collect forensic evidence from the site, he said.
An investigation has been initiated and the bodies of the deceased were sent to Sri Krishna Medical College and Hospital (SKMCH), Muzaffarpur for post-mortem examination.
WATCH VIDEO
(With inputs from agencies)