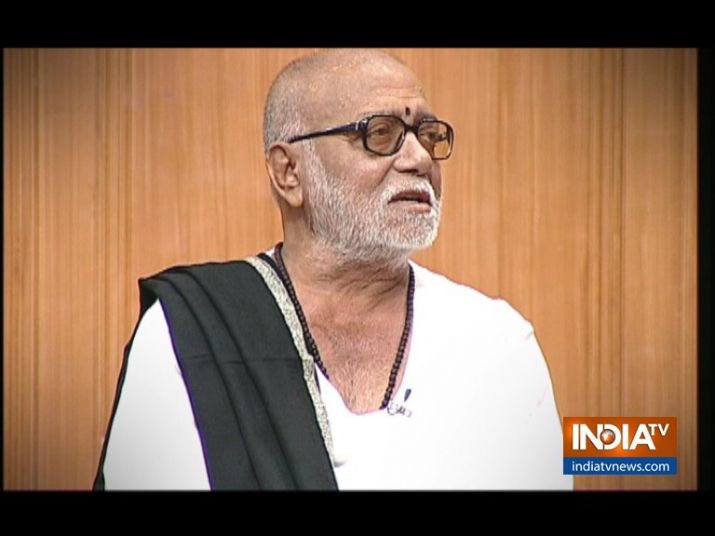 Spiritual leader Morari Bapu will answer a volley of questions from India TV Chairman and Editor-in-Chief Rajat Sharma in his show "Aap Ki Adalat" this Saturday. From Ram Mandir to Lord Hanuman's "caste", Morari Bapu will be seen responding to questions on major controversies in the recent past. 
Morari Bapu was asked as to why did he say 'Jiyo aur Piyo' on the occasion of New Year. India TV Chairman and Editor-in-Chief Rajat Sharma also posed a question on Morari Bapu inviting sex workers to Ayodhya recently. 
What was Lord Hanuman's caste?
When will construction of Ram temple begin in Ayodhya?
Morari Bapu @ShreeMorariBapu answers all these questions in #AapKiAdalat with @RajatSharmaLive tomorrow 10PM @indiatvnews#MorariBapuInAKA pic.twitter.com/JQqL3fpxMy

— India TV (@indiatvnews) January 18, 2019
Morari Bapu, who recently raised questions over those inquiring about the caste of Lord Hanuman, was also grilled over the issue. 
The spiritual leader also responded to questions on the controversial issue of Ayodhya Ram Mandir. 
Watch Aap Ki Adalat at 10 pm on Saturday