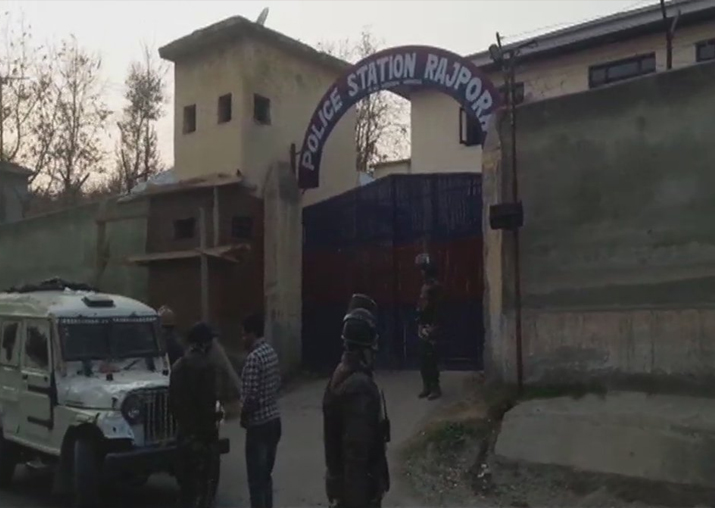 One policeman was martyred, another injured after terrorists fired on a police team in south Kashmir's Pulwama district, the police said.
"Terrorists fired upon a naka party of police near Police Station Rajpora in Pulwama, resulting in injuries to two of our personnel. One of them succumbed to his injuries in the hospital," Deputy Inspector General (DIG) of police SP Pani said.
The area has been cordoned off and a search for the attackers has been launched, the DIG said. He said it was not an attack on the police station.
On Thursday, at least two or three militants managed to give security forces the slip during a gunfight in Pulwama that left two jawans and a Pakistani militant dead.
Yesterday, Army said that around 80 militants have been killed in south Kashmir in the past six months and around 115 ultras are still active in the region, of whom over a dozen were foreign terrorists.
General Officer Commanding of the Army's Victor Force, Major General B S Raju, said that the Army and other security agencies would continue to take all necessary actions against the militants so that the people of south Kashmir could live in peace. 
On the Jaish-e-Mohammad militants in south Kashmir, Major General Raju said the process of neutralisation of the Jaish cadre has already begun. He added that fresh recruitment among the militant ranks "that it was definitely a cause for concern".