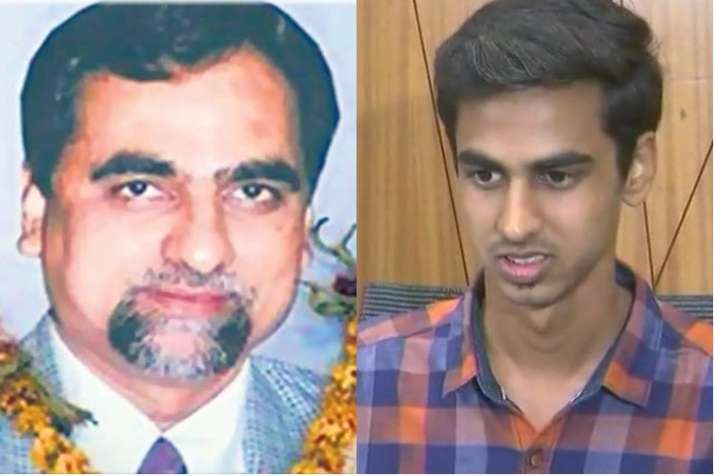 Anuj Loya, son of special CBI judge BH Loya, on Sunday claimed that his family has no complaints against anyone and have no doubts that there was no controversy relating to his father's death.
With tears in his eyes, judge Loya's son plead NGOs not to politicise Justice Loya's death and leave them be. 
"We faced some pressure from politicians and NGOs. We don't want to name anyone, but please excuse my family from continuously asking about my father's death," Anuj said.
Family's lawyer Ameet Naik requested everyone keep Loya's death out of controversy. 
"There is no controversy. No need of politicising the issue. This is a tragic event. We do not want to be victims of politicisation of the issue. Let it remain the way it is, non - controversial," he added. 
Anuj, 21,  said he had earlier been suspicious about his father's sudden death, but now no longer harboured doubts.
"I had an emotional turmoil, hence I had suspicions about his death. But now we don't have any doubts about the way he died," the son of the late judge told media in Mumbai.
Judge Loya had allegedly died of a cardiac arrest in Nagpur on December 1, 2014, when he had gone to attend the wedding of a colleague's daughter.
"Earlier my grandfather and aunt had some doubts about his death, which they shared. But now neither of them has any doubts," Anuj said.
Anuj is a second year student of Law in a Pune-based college.
The statement comes days after Congress President Rahul Gandhi demanded a probe into the death of Justice Loya at the highest level of the Supreme Court. 
At the time of his death in Nagpur, Judge Loya was handling the politically sensitive Sohrabuddin Sheikh alleged staged shooting case of Gujarat, in which now Bharatiya Janata Party President Amit Shah was an accused at one point in time - though later discharged.
This and other aspects are the subject matter of several petitions filed in Bombay High Court and also in the Supreme Court in recent weeks, while several lawyers, former judges, social personalities and others have sought a commission of inquiry to probe Judge Loya's death.
(With inputs from agencies)