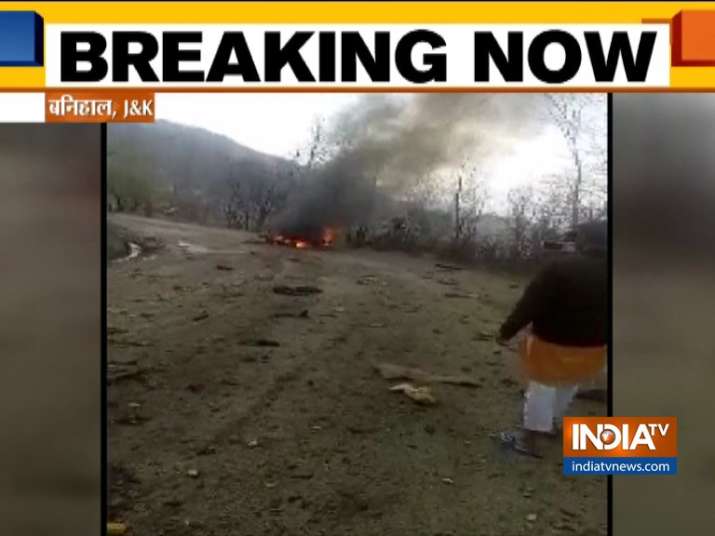 A blast occurred in a car in Banihal, Ramban district on Jammu and Kashmir, on Saturday. 
CRPF sources said, "Prima facie blast in the car seems to be a cylinder explosion, CRPF convoy was at a significant distance from explosion site, does not appear to be an attack. Investigations on."
The blast occurred near Jawahar Tunnel. A CRPF caravan was passing through at the time of the blast. No one is reported to be injured. 
"Today around 1030 hrs, an explosion took place in a civil car near Banihal, J&K while CRPF convoy was on move. The car caught fire & slight damage was caused in the rear of one of the CRPF vehicle. No injuries were caused to CRPF Personnel. Incident being investigated," ANI quoted CRPF as saying.
The driver of the car was missing.
WATCH VIDEO: