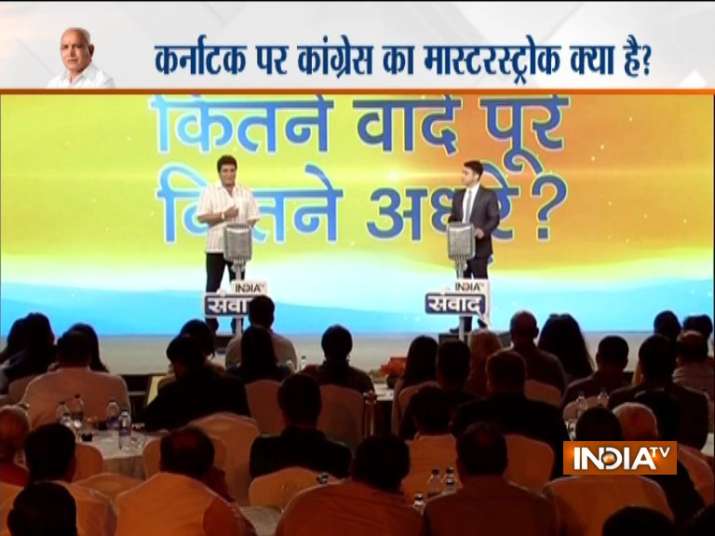 Senior Congress leader and party MP Raj Babbar on Saturday claimed that the Narendra Modi government has weakened institutions in the country.
Participating in India TV's mega conclave "Samvaad", Babbar, the UP Congress president, alleged that the Modi government has started the tradition of forming governments even if the party lacked requisite numbers on its side.
Raj Babbar alleged that the law and order situation was worrisome under BJP regime in Uttar Pradesh.
"Girls are being beaten up in BHU while police is indulging in goondaism in AMU," Raj Babbar said.
Answering a question on the ongoing power struggle in Karnataka, Raj Babbar said that the Congress and JD(S) joined hands in the state as the two parties shared similar ideology.
He also accused the BJP of misusing the Governor's office for government formation in the state.