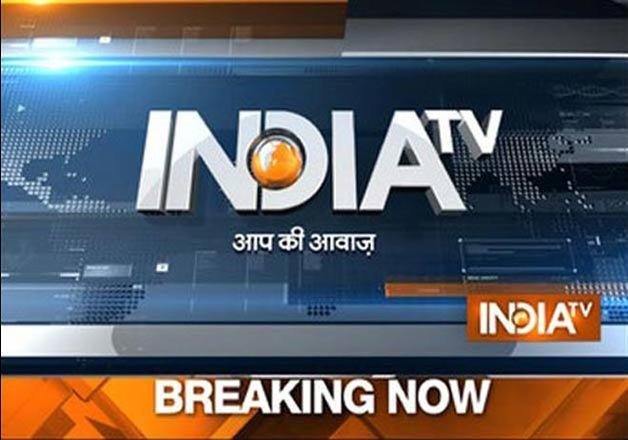 National News
India retaliates: Army conducts surgical strikes and destroys PoK terror camps, significant casualties caused, informs DGMO
Hitting back at Pakistan following its failure to act against terror, the Indian Army today said it conducted surgical strikes targeting four terror camps and six launching pads in Pakistan Occupied Kashmir last night. The announcement was made at a press conference held by the Ministry of External Affairs and the Defence Ministry.
Punjab on maximum alert: Villages near Pakistan border being evacuated, additional BSF troops move in
Following Indian Army's surgical strikes across the LoC on Thursday, Punjab was put on maximum alert and the government has ordered the evacuation of villages in a 10-km belt along the border with Pakistan. Schools in the border area have also been ordered shut.
Mehbooba Mufti calls for de-escalation of 'war-like situation' after surgical strike
Jammu and Kashmir Chief Minister Mehbooba Mufti today voiced concerns over the escalation of 'war-like situation' along the border areas after Indian Army conducted surgical operation in PoK. She warned that confrontation could lead to a 'disaster of epic proportions' for the state.
Uri attack response: PM Modi to review air links between India and Pakistan
In the aftermath of Uri attack and subsequent diplomatic confrontation with Pakistan, India's air links with its neighbour has come under the scanner of the Prime Minister's Office (PMO).
SC reserves order on plea challenging bail to Mohammed Shahabuddin, verdict tomorrow
The Supreme Court today reserved its order on separate pleas seeking cancellation of the grant of bail to RJD strongman Mohammed Shahabuddin by the Patna High Court earlier this month.
Days before ending life, BK Bansal's son Yogesh declared Rs 2.4 crore as 'black money': Report
Days before tainted bureaucrat BK Bansal and his son Yogesh allegedly committed suicide, it appears that the latter declared around Rs 2.4 crore under the Income Declaration Scheme 2016 of the IT department.
International News
India retaliates: Hit hard, Pakistan says India's claim of surgical strikes 'fabrication of truth'
Hours after the Indian Army conducted surgical strikes targeting terror camps operating in Pakistan occupied Kashmir, Pakistan today vehemently rejected India's claim, calling it a fabrication of truth.
Don't take our peaceful intent for weakness: Nawaz Sharif reacts to Indian Army's surgical strike in PoK
Pakistani Prime Minister Nawaz Sharif today strongly condemned 'unprovoked and naked aggression' by India along the LoC and said that country's armed forces are fully capable of defending the territorial integrity of the country.
In touch with India, Pakistan to bring down tensions: China
China today said it is in touch with India and Pakistan through different channels to bring down tensions. The Foreign Minister said that it has asked both the countries to properly deal with their differences and work jointly to maintain peace and security in the region.
Business News
Sensex crashes over 550 points after news of surgical strikes against terror camps in PoK
The Indian markets fell sharply after the Indian Army's statement today of having conducted surgical strikes on terrorist launchpads and terror camps located in Pakistan occupied Kashmir. The Sensex tanked over 550 points, whereas the broader Nifty slipped below 8,600 level.
'Time to act tough': India Inc rallies behind Army, says no negative impact on economy
Rallying behind the Indian Army's move to conduct surgical strikes on terror launch pads across the Line of Control, India Inc today said it was time to act tough while ruling out any negative impact on the country's economy and trade.
105 crore Aadhar cards issued, challenge to enrol remaining 20 crore: UIDAI
Chairman Unique Identification Authority (UIDAI) J Satyanarayana today informed that 1.05 billion (105 crore) Aadhar cards have been issued by the regulator so far. Satyanarayana said that the challenge now is to enrol the remaining 20 crore people, who are still out of the system.
Entertainment News
Uri attack aftermath: Gurugram's administration 'advises' organisers to cancel Atif Aslam's concert
A concert by Pakistani singer Atif Aslam is scheduled to be held in Gurugram on October 15 has been postponed indefinitely, suggest media reports. The administration of the smart city asked the organisers to defer the show citing 'sentiments of armed forces/soldiers on the frontier'.
Pak CBFC chief denies ban of 'MS Dhoni: The Untold Story' in the country
M S Dhoni: The Untold Story, based on the life of star cricketer Mahendra Singh Dhoni, has not been banned in Pakistan, according to the spokespersons of the country's Central Board of Film Certification. The biopic was never imported to Pakistan for certification, claimed Pakistan's CBFC.
Author Shilpa Shetty writes her second book, know what it is about
After her first book 'The Great Indian Diet' became a bestseller actress Shilpa Shetty is now coming up with a second volume. The actress turned author herself confirmed the news during a media interaction recently. Shilpa told during a recent event that she is penning down her second book.
Sports News
India thrash Pakistan 3-1 in hockey U-18 Asia Cup semi-final, to face Bangladesh in final
Indian men's U-18 hockey team on Thursday registered an emphatic 3-1 win against arch-rivals Pakistan in the semi-final of the Asia Cup. India will now face Bangladesh in the final on Friday.
Amit Mishra likely to be in playing XI for second Test against Kiwis
Team India may have sealed the issue with four bowlers in the first cricket Test in Kanpur but going by early indications Amit Mishra is likely to get a call in the playing XI in the second match here as the leg-spinner was seen slugging hard both with ball and bat during practice session, in Kolkata on Wednesday.
Ind vs NZ, 2nd Test: India eye series win, regain top spot in Test rankings
India will not only look to wrap up the three-Test series against New Zealand but also try to regain the top spot in the ICC Test team rankings when the two sides renew their acquaintance at the Eden Gardens on Friday.