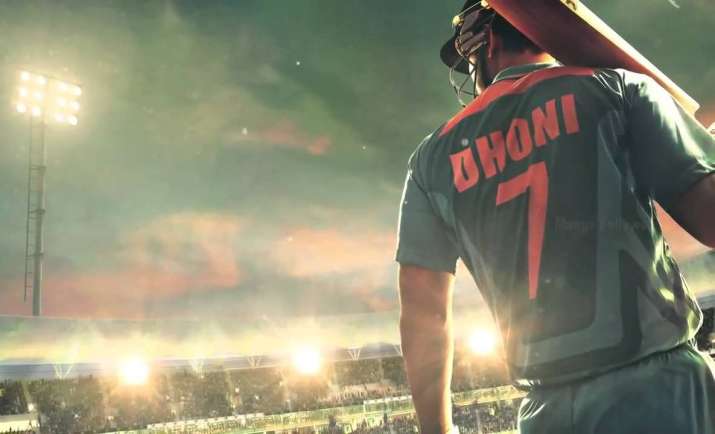 M S Dhoni: The Untold Story, based on the life of star cricketer Mahendra Singh Dhoni, has not been banned in Pakistan, according to the spokespersons of the country's Central Board of Film Certification.
Directed by Neeraj Pandey the biopic was never imported to Pakistan for certification, claimed Pakistan's CBFC.
This has come after media reports indicated that the film has been 'banned' and 'boycotted' by Pakistan in retaliation to the threats given by India's Maharashtra Navnirman Sena (MNS) to Pakistani artistes.
"How can we ban a film that's not been submitted for certification? The local distributors have not even applied for the NoC of the film," said Central Board of Film Censors' Chairperson Mobashir Hasan, reported The Express Tribune.
"We certify every film keeping Pakistan's integrity, security and sovereignty in mind. As per our rules and regulations, we try our best to take every decision on merit," Hasan added.
Asked if the board has received any specific instructions about Indian films, Hasan said: "So far nothing has been communicated to us. We are working as per normal routine. Only last week, we approved 'Banjo' without suggesting a single cut, giving it a Universal rating."


 
Sindh Board of Film Censors Secretary Razzaq Khuhawar echoed the sentiments.
"The Indian media is portraying it wrongly. We believe in competition as it helps improve the quality of Pakistani films as well. We haven't been instructed to ban or censor films in the context of the hostile situation," Khuhawar said.
"We certified 'Banjo' last week with a 'U' rating but the audience didn't like the film and it's gradually being removed from screens. That's the audience's choice, not ours. We have not been directed to restrict any film," he added.
IMGC Entertainment, the distribution company that was supposed to bring 'M.S. Dhoni: The Untold Story' to Pakistan, decided against importing it due to rising tensions between the two countries.
"We wouldn't want to release anything that can aggravate the current situation of the two countries. Dhoni is India's hero so it's risky," the company's media and marketing manager Sabina Islam said.
Currently, Bollywood films like 'Banjo' and 'Pink' are playing in Pakistan's theatres.
Dhoni's biopic is one of the highly anticipated movies of this year featuring actor Sushant Singh Rajput in the lead role.
The film will hit the screens in India on September 30, and is expected to open to amazing box office response. 
(With agency input)