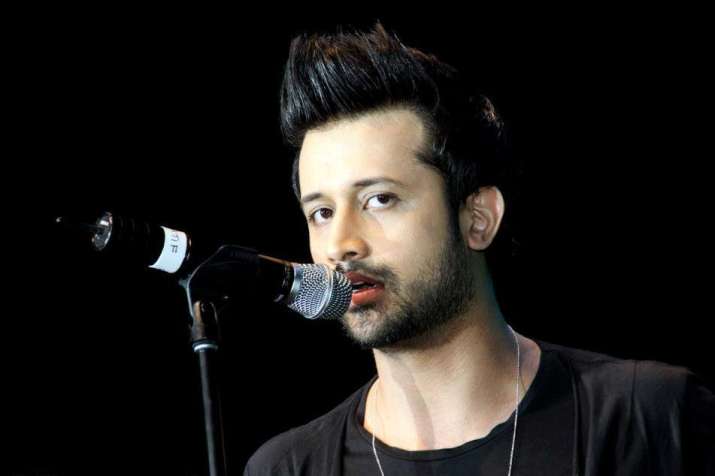 A concert by Pakistani singer Atif Aslam is scheduled to be held in Gurugram on October 15 has been postponed indefinitely, suggest media reports. The administration of the smart city asked the organisers to defer the show citing 'sentiments of armed forces/ soldiers on the frontier'.
The Akhil Bhartiya Hindu Kranti Dal, reportedly, had earlier approached the Deputy Commissioner, of GurugramT L Satyaprakash saying that if the event takes place the administration will be responsible for any disruptions that may happen. The letter from the outfit also told the authorities that they are playing with the sentiments of  the citizens by allowing Pakistani artistes to perform at a time when soldiers are losing their lives due to terror sponsored by the neighbouring country.
Post the threat from the party, the administration sent an advisory to the organisers- Koncept Entertainment- to decide against hosting the event. The advisory further added that if the organisers still decide on host the event they will be provided with only half-hearted security.
Speaking about the demand to call off the gig, the national general secretary of the Akhil Bhartiya Hindu Kranti Dal, Rajeev Mittal said that they were not against art. He added that while there is a battle going on at the border, it makes no sense to let Pak artistes perform in India.
"The Prime Minister himself has said blood and water cannot flow together," Mittal was quoted by a leading daily.
The cancellation of Atif's concert is an aftermath of the Uri attacks on September 18, which cost 18 Indian soldiers their lives. Earlier Maharashtra Navnirman Sena (MNS) had also issued an open threat to Pak artistes asking them to leave India. MNS had given 48 hours to these celebs from across the border on September 23 to do the same or face dire consequences.