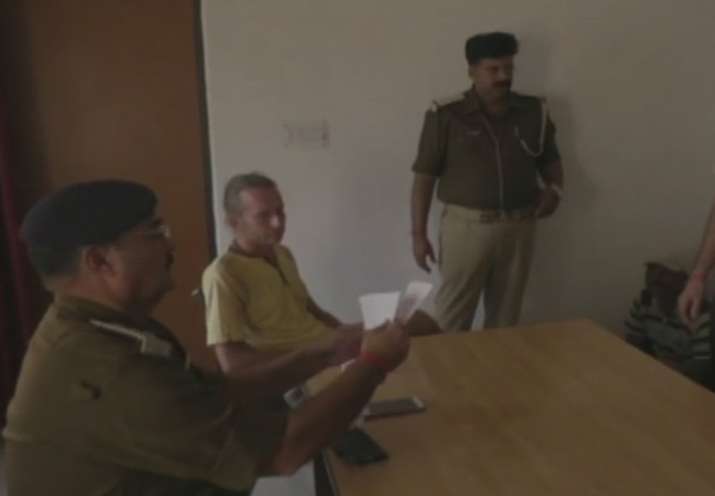 Two weeks after a Swiss couple was attacked near Agra in Uttar Pradesh, a German national was assaulted in Uttar Pradesh's Sonbhadra district on Saturday, allegedly because he inadvertently ignored a man's greetings.
Holger Erik, a native of Berlin in Germany, was attacked at Robertsganj railway station when he reportedly ignored greetings from the accused. 
Injured German national was referred to Mirzapur hospital for treatment and the accused, Aman Kumar, was arrested. 
According to a Hindustan Times report, Erik, after getting off a train, was looking for directions at the stations to go to Agori fort for his research when Aman Kumar greeted him. Kumar was offended when Erik did not respond to his greetings. He pushed him and started slapping him, the report quoted police as saying.
Police was informed by the station master which took Kumar, a railway contractor, into custody. 
However, Kumar claimed that he was innocent and alleged Erik had hit him when he greeted him by saying "welcome to India". 
"I am innocent, the German national punched me when I said 'welcome to India' to him. He even spit on me," the accused said. 
According to a police statement, the accused is a native of Munger district in Bihar.
Both have filed complaint against each other, police said. 
The statement said that the German national is accused in another case and facing charges for assault using "sharp-edged weapon" under Section 324 of the Indian Penal Code (IPC). A case was registered against him in Kullu district of Himachal Pradesh on July 5, 2016. "His passport and visa were deposited in the CJP Court, Kullu which is hearing the matter," UP Police said in a srarement posted on Twitter. 
जनपद सोनभद्र में विदेशी जर्मन नागरिक एवं स्थानीय नागरिक के बीच हुई मारपीट की घटना के संदर्भ में जनपद सोनभद्र से प्राप्त प्रारंभिक रिपोर्ट । pic.twitter.com/M40wjj8Nmn

— UP POLICE (@Uppolice) November 4, 2017
The tourist refused to talk to the media. 
On October 22, the Swiss couple from Lausanne in Switzerland, Quentin Jeremy Clerc (24) and his girlfriend Marie Droz (24), was chased and attacked with stones and sticks by a group of five youths in Fatehpur Sikri, triggering widespread outrage. 
Union Minister of State for Tourism K J Alphons had dashed off a letter to Chief Minister Yogi Adityanath, saying the incident could have a negative impact on the image of the country. 
Uttar Pradesh Director General of Police Sulkhan Singh had issued a list of guidelines, including deployment of policemen in plain clothes, more patrolling and installation of CCTV cameras, to prevent such incidents. 
The couple were also offered a free stay in 5-star hotel in the national capital as a "token of concern" by Alphons.