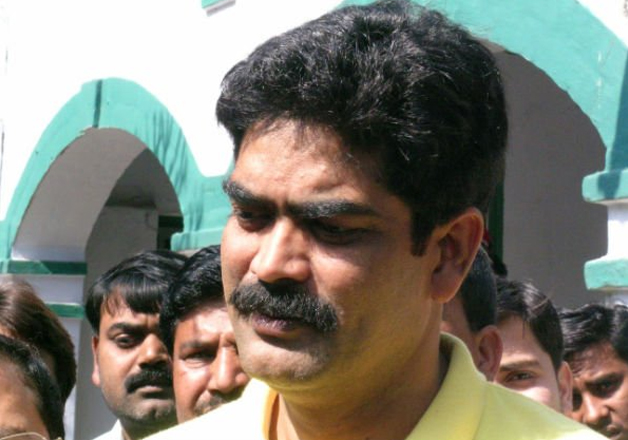 The Supreme Court on Monday said that ensuring a free and fair trial against RJD MP Mohammad Shahabuddin while protecting the witnesses was a challenge for the judiciary.
"This is a kind of situation that tests the justice delivery system in the country and also tests witness protection scheme," a bench of Justices Dipak Misra and Amitav Roy observed.
The apex court said this while admitting a plea seeking shifting Shahabuddin, facing trial in 45 criminal cases, from Siwan jail in Bihar to Tihar Central Jail in the national capital.
The bench adjourned the hearing for Tuesday and asked the advocates to come prepared on the point of transfer of cases and accused to Delhi from Siwan. 
At the outset, senior advocate Shekhar Naphade appearing for Shahabuddin said the petition filed by wife of a journalist who was killed in May has sought his transfer out of the jail in Siwan.
He said that the plea is an interested litigation and is politically motivated and that he should not be transferred just because there are allegations. 
To this, the bench said that for the concept of fair trial, he can be transferred out of Siwan jail. Naphade said it will be unfair on his part as he will lose the visitation rights. 
"We are not saying you do not have any visitation rights but we have to weigh a balance somewhere," the bench said.
The senior lawyer then said that there are no allegation against him and the only allegation is that police was not acting against me. 
"There are only allegations and not a single one is against me. Let CBI investigate whether I was in custody on May 13 when the alleged murder of a journalist took place. Just I am declared hardened criminal and a victim of media trial, I cannot be allowed to move out of Siwan jail," Naphade said. 
Additional Solicitor General PS Narasimha appearing for CBI filed its status report in the court and said that it will welcome if the cases are transferred to Delhi.
The bench asked the counsel appearing for Bihar government as how many cases are pending against Shahabuddin to which he said that 44 cases are pending in the state while one case is pending is neighbouring Jharkhand against him.
Senior advocate Dushyant Dave appearing for Chandrakeshwar Prasad whose three sons were allegedly killed by Shahabuddin said that it is a fit case where accused should be transferred to Tihar jail for ensuring fair trial and protection of witnesses. 
"The principle is that justice should not only be done but also appears to be done," he said, adding that witnesses are terrorised to depose against the accused.
He said that district magistrate of Siwan has investigated the jail in which Shahabuddin is lodged and his report is very "damning". 
To this the bench said to the counsel for Shahabuddin that once their is a FIR and someone has been killed, the accused has to face trial as per the law. 
"The fair trial is what we can structure for ensuring justice for all," it said.
On October 17, the apex court had granted three months time to CBI to conclude probe in the sensational scribe murder case, and directed that six accused, including Mohammad Kaif and Mohammad Javed who were seen alongside the RJD leaders, cannot seek statutory bail on the ground of non-filing of charge sheets in the matter.
Rajdeo Ranjan, 42, a senior journalist working with a vernacular daily, was shot dead on the evening of July 22 in Siwan town in Bihar. The apex court, on September 23, had directed CBI to proceed with its probe into the murder of the journalist and asked Bihar police to provide protection to the family members of the slain scribe.
It had also issued notices to Shahabuddin, Tej Pratap Yadav and Bihar government on a petition by Ranjan's wife who also sought transfer of the case from Siwan in Bihar to Delhi. The RJD chief's son was seen in a photograph published in newspapers with one of the two sharp shooters of alleged gangster Shahabuddin.
Asha widow of the deceased scribe had moved Supreme Court seeking transfer of probe and trial in the case to Delhi alleging that media photos had shown two absconding killers of her husband in the company of Shahabuddin and Tej Pratap Yadav.