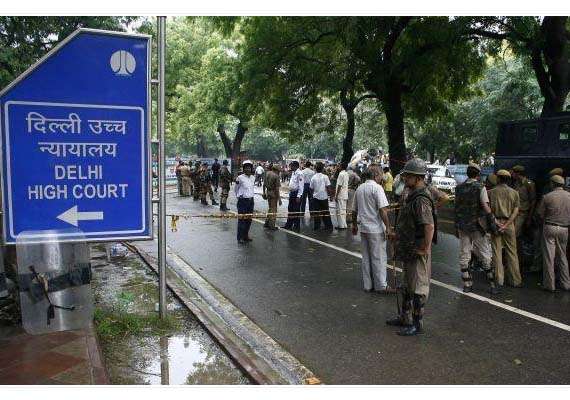 The Delhi High Court today asked the Election Commission about the steps taken to ensure implementation of its regulations to bring transparency in the expenditure of political parties and funds received by them. 
A bench of Acting Chief Justice Gita Mittal and Justice C Hari Shankar also sought to know from the poll panel about the action it has taken against political parties for non- compliance of the norms. 
"What action have you taken for non-compliance of your regulations? What you are waiting for? For the next election?  This writ petition is pending since 2014," the bench remarked.  
The observations by the bench came after the EC's submitted that there were regulations in place and many of the political parties had disclosed their income. The parties have also filed their tax returns, the poll panel said.  Senior advocate Arvind Nigam, appearing for the petitioner, Association for Democratic Reforms (ADR), argued that only small and regional parties have filed their income tax returns and not the big ones. 
The bench asked the EC to place before it the regulations and whether the political parties were abiding the guidelines issued in August 2014 on 'Transparency and Accountability in Party Funds and Election Expenditure'.  The court fixed the matter for further hearing on April 25. 
It was hearing an NGO's plea for implementation of the Law Commission's recommendation that a provision be enacted to monitor and regulate the expenditure by political parties during elections. 
The petition has submitted that despite there being guidelines in place, political parties were not abiding by them. 
It has said that despite the Law Commission's recommendations, there was no provision yet in the Representation of the People Act and the Election Rules to monitor the poll expenses of political parties. 
The plea has alleged that such a provision has "deliberately" not been enacted despite the Supreme Court having held that the EC has the power to give effect to the law panel's recommendations. 
ADR has claimed that the existing law "does not measure up to the existing realities". 
It has alleged that since the present political system was being "funded through various illegal means and also by the people and corporate agencies with vested interests, it (political system) does not seem to be inclined to give effect to the recommendations of the Law Commission".