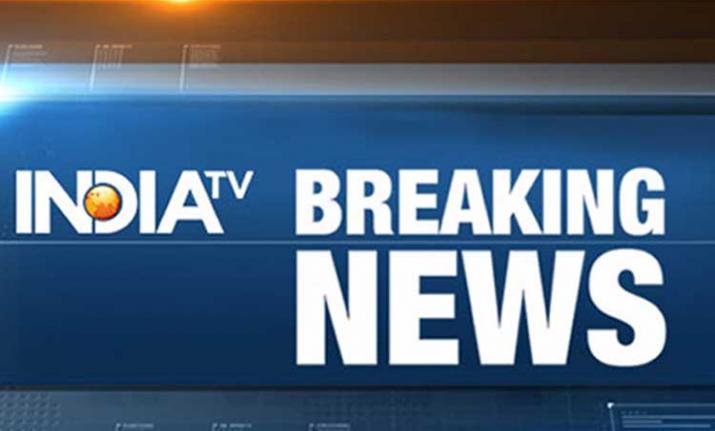 Daily dose of news plays very important role in our daily life. For some people, the morning is incomplete without knowing about what's happening across the world. Some digital-savvy people have a habit of consuming news even when they are travelling or in their free time. In today's world, where people rely on news websites for everything that's happening around, IndiaTV News provides you all breaking news, latest news, breaking story videos, Live TV and top shows of IndiaTV, country's leading news channel on a single platform to ensure you don't miss anything important.
Internet, Twitter, Facebook are buzzing with breaking news and news alerts from India and rest of the world. You can find here the LIVE COVERAGE of all breaking news alerts and latest news updates on just one page. IndiaTV Digital covers all top news as and when it happens and ensures its readers don't miss anything important.
BREAKING NEWS OF DECEMBER 10
5:00pm: LS polls 2019: Opposition leaders meet to forge united front to fight BJP; BSP and SP skip meeting (READ)
4:00 pm: CBI Special Court sends Christian Michel, the alleged middleman in AgustaWestland case, to 5 days of Central Bureau of Investigation (CBI) remand​
3:28 pm: Prime Minister Narendra Modi arrives for BJP Parliamentary Party Executive meeting in Delhi.
2:42 pm: BJP Parliamentary party meeting to be held on December 13
1:18 pm: AIMIM Chief Asaduddin Owaisi will meet caretaker Telangana Chief Minister K Chandrasekhar Rao at 1.30 pm today
12:56 pm: RLSP Chief Upendra Kushwaha resigns as Union Minister, say sources
12:30 pm: Due date for filing Form GSTR-9, Form GSTR-9A and Form GSTR-9C has been extended till 31st March 2019.
12:20 pm: Kamal Nath when asked who will be the CM if Congress wins in Madhya Pradesh: We will win more than 140 seats. Wait till tomorrow, everything will be clear by then.
11:24 am: SC dismisses PIL challenging dissolution of J&K Assembly by Governor
10:22 am: Telugu Desam Party (TDP) will raise the issue of CBI-Andhra Pradesh govt row in the winter session of the Parliament and in today's opposition meet.
10:00 am: AgustaWestland Case: CBI will demand more custody of alleged middleman 
09:23 am: Sensex at 35,204.66, down by 468.59 points. Nifty at 10,508.70, down by 185.00 points.
08:20 am: Madhya Pradesh: Chief Electoral Officer has directed that there will be no webcasting during the counting of votes. He has also directed that Wifi will not be used in the counting hall and CCTV cameras will be installed.
07:50 am: Delhi: A man was shot dead near Mayur Vihar Phase1 in Pandav Nagar police station limits last night after his motorcycle allegedly brushed past a car carrying two people.
07:33 am: Trump backs $750 billion defence budget request to Congress
07:22 am: Ayers will not become Trump's chief of staff; Mnuchin, Meadows considered (Reuters)
07:10 am: Chile declines to sign UN pact, says migration not a human right (Reuters)
06:56 am: "Highly intoxicated" man shoots two people inside downtown Atlanta hotel that is connected to CNN's headquarters, authorities say. (AP)
06:00 am: Saudi Arabia's Foreign Minister has rejected demands from Turkey to extradite suspects in the murder of Saudi journalist Jamal Khashoggi. (AFP)