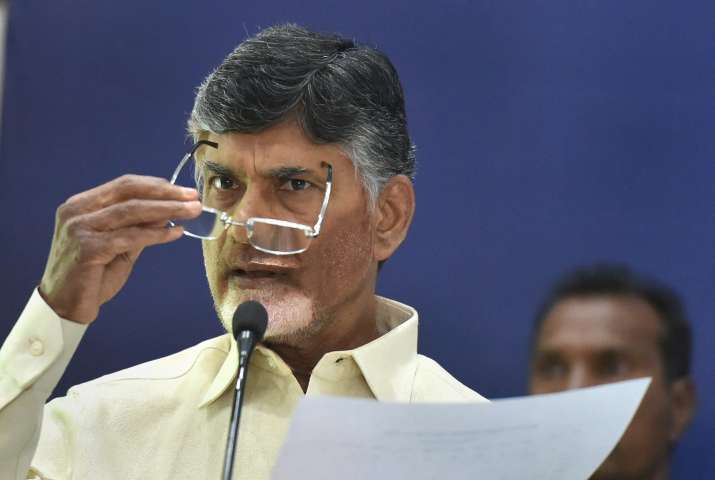 Andhra Pradesh Chief Minister N. Chandrababu Naidu will observe a day-long fast on April 20, his birthday, to protest the Narendra Modi-led Central government's "refusal" to grant special category status to the state.
The Telugu Desam Party (TDP) President will be staging the protest on his 68th birthday to pressurise the Central government to fulfill all commitments made at the time of bifurcation of Andhra Pradesh in 2014.
His announcement on Saturday came close on the heels of Prime Minister Narendra Modi's day-long huger strike on April 12 to protest disruption of Parliament.
"April 20 is my birthday. On that day, I will observe a fast from morning to evening on the state's problems and the centre's policy. I will register my protest against the centre on this," Naidu said. 
He said the Telugu Desam Party would once again emerge as the "king-maker" and decide who formed the next government at the centre and who became the Prime Minister. 
"In the past, our writ ran large over New Delhi. In future, too, our writ will run and we will dictate terms to New Delhi. TDP will be the only party that could dictate terms to the Centre in future," the party supremo asserted. 
He sought people's cooperation for this and asked them to ensure the TDP won all 25 Lok Sabha seats in the state. 
"We joined hands with the BJP only to safeguard the state's interests but it has betrayed us," he said. 
Naidu maintained that he would continue to fight (with the Centre) for the state's rights without any compromise. 
"We will secure whatever we can from the Centre. If not, we will get things done (after 2019) when we will be dictating terms to the central government," the TDP chief added.