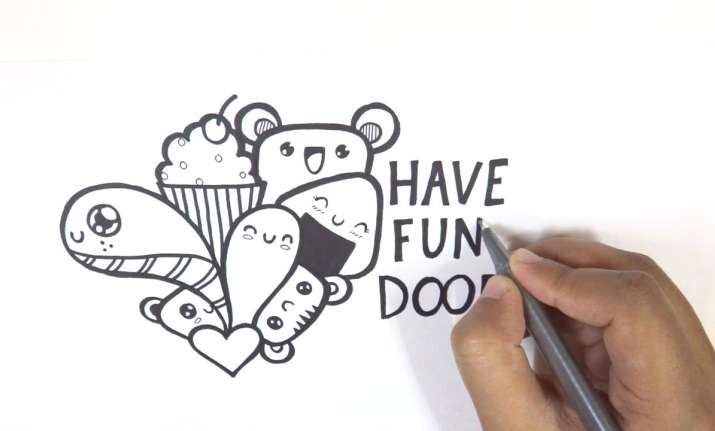 Creating art, for example colouring, doodling and drawing cartoons feel so fulfilling, right? Why does it happen? Did you ever wonder? According to a recent study by an Indian-origin art therapist, art activities lead to significant bloodflow in the section of the brain related to feeling rewarded. It shows that there is a hidden pleasure associated with doing art activities no matter what the result is. The study was conducted on 26 participants who wore brain imaging headbands while performing three different activities. For three minutes each, participants coloured in a mandala, doodled around a circle marked on a paper and had a free-drawing session. The bloodflow in the brain's prefrontal cortex was observed. The increase was evident. 
"This shows that there might be inherent pleasure in doing art activities independent of the end results," said Girija Kaimal, Assistant Professor at Drexel University in Philadelphia, Pennsylvania.
The prefrontal cortex is related to regulating our thoughts, feelings and actions. It is also related to emotional and motivational systems and part of the wiring for our brain's reward circuit.  So seeing increased bloodflow in these areas likely means a person is experiencing feelings related to being rewarded.The findings, published in the journal The Arts in Psychotherapy, are compelling for art therapists who see art as a valuable tool for mental health.
In fact, in surveys administered to the participants after the activities were complete, respondents indicated that they felt more like they had "good ideas" and could "solve problems" than before the activities. Participants even said they felt the three-minute time spans for art-making were not long enough.
"There are several implications of this study's findings," Kaimal said. 
"They indicate an inherent potential for evoking positive emotions through art-making -- and doodling especially. Doodling is something we all have experience with and might re-imagine as a democratising, skill independent, judgment-free pleasurable activity," she added.