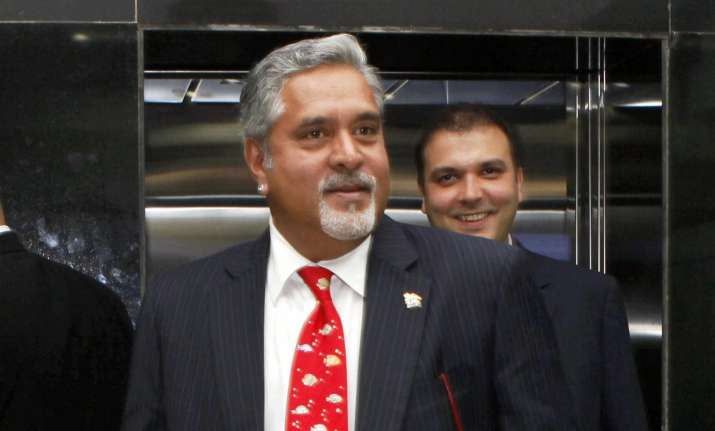 This is how Mallya hood-winked Indian authorities to escape to London.

 

Interestingly, Vijay Mallya, a Rajya Sabha member was present in the upper house according to Rajya Sabha records; but the very next day, he managed to flee the country. Vijay Mallya flew a Jet Airways plane to London. He informed the airlines about his travel at 11.45pm and soon after at 1.15pm, he flew. It is said that he had 7-11 bags with him and a woman accompanied him to London. He boarded Jet Airways flight 9W122 and travelled first class.

 

Mallya used Diplomatic passport to leave India. Since he was a Rajya Sabha member, External Affairs MInistry had issued a Diplomatic passport to him.

 

Vijay Mallya was an impulsive decision maker.
It is said that Mallya's decisions taken on impulse landed him in soup on several ocassions. A popular instance is the purchase of Air Deccan. Apparently, Vijay Mallya called Air Deccan owner Captain Gopinath over phone from his yatch that he was interested in buying the carrier. Gopinath demanded Rs 1000 crore. Without even checking the balance-sheet of the company, Vijay Mallya sent a demand draft to complete the deal.

 

The flamboyant entrepreneur whose image now is more of a defaulter was once known for his lavish parties and larger-than-life lifestyle. He was called 'the king of goodtimes'. Well...

 

Interesting, a lesser-known fact about him is that he is a religious person. He's gone to Sabarimala over 20 times now. He walks barefoot the last 10km like an ordinary pilgrim before climbing the 18 steps for a darshan.

 

Mallya has gold-plated the roof of the sanctum sanctorum. He donated 32kg of gold and 1,900kg of copper to gold-plate the temple roof. It reportedly cost him Rs 18 crore.

 

Whenever he buys an aircraft, it is flown to Tirupati temple and pryers offered to Lord Venkateshwara.

 

The business tycoon has a sweet tooth, he loves 'mishti doi' (sweet curd) and chocolates.

 

A regular at Page 3 parties, Mallya loves Ferrari Carno wine.

 

Mallya loves jewellery. He wears solitaires on his ears that belonged to his grand mother.

 

Vijay Mallya is now a co-owner of Formula One racing team Sahara Force India. And here's something that not many people know - he has never taken a day off from work!