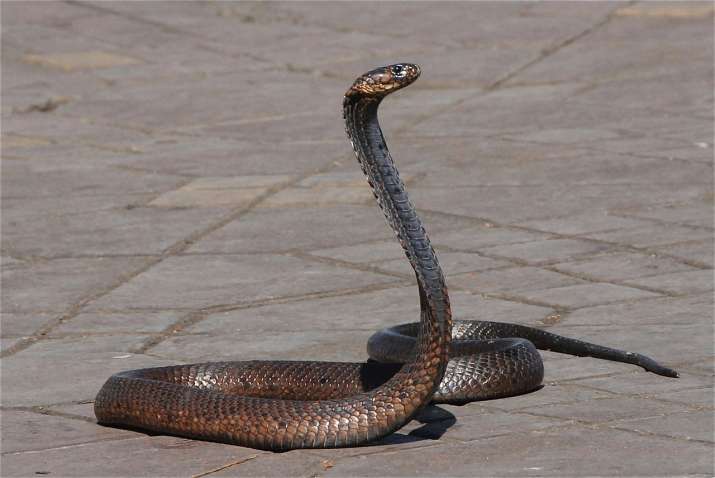 Nag Panchami 2018 is scheduled on August 15th, coinciding with Independence Day. Nag Panchami or Naga Panchami is a traditional worship of snakes, celebrated by Hindus throughout the India, Nepal and other countries with Hindi inhabitants. The festival falls on the fifth day of bright half of Lunar month of Shravana or July/August according to the Gregorian calendar. The snakes are believed to reside in Patala Lok and the lowest of them is known as Naga Loka, the regios of Nagas. On Nag Panchami, their blessings are sought for the well-being of the family. A serpent deity made of silver, stone or wood or a painting of snakes on the wall is worshiped. The statues are given a bath with milk.
Nag Panchami 2018 History and Significance
As per the Hindu Puranic literature, Kashyapa, the son of Lord Brahma, created Kadroo, which belonged to the Naga race of the Pitru Loka. She gave birth to the Nagas, among the other three. The first wife gave birth to Devas, the second to Garuda and the fourth to Daityas.
It is believed that the prayers offered on Nag Panchami are reached to the serpent Gods. The people worship live snakes on the day as the representatives of serpent Gods. There are many serpent Gods, however, the following 12 are worshipped on Nag Panchami.
Ananta
Vasuki
Shesha
Padma
Kambala
Karkotaka
Ashvatara
Dhritarashtra
Shankhapala
Kaliya
Takshaka
Pingala
Nag Panchami 2018 Puja Vidhi, Vrat Vidhi
On Nag Panchami, milk, sweets and flowers are offered to Naga and cobras. Images or statues of serpent Gods are bathed in milk and then worshipped reciting the following Mantras.
Nag Panchami Puja Mantra:
नाग प्रीता भवन्ति शान्तिमाप्नोति बिअ विबोह्
सशन्ति लोक मा साध्य मोदते सस्थित समः
Literal meaning:
Let all be blessed by the snake goddess, let everyone obtain peace
Let all live peacefully without any turbulence.
Fast is observed on Nag Panchami and the Brahmins are fed. The fast before Nag Panchami is known as Nag Chaturthi or Nagul Chavithi. On this day, digging the earth is forbidden as it might kill the snakes who live inside the earth.
In some regions, milk is offered along with a sweet. The walls outside the house are painted with pictures of snake and Puja mantras. It is believed that these pictures ward off poisonous snakes from the house.
Nag Panchami 2018 Muhurat, Date, Time
This year, Nag Panchami is being celebrated on 15th August 2018, Wednesday.
Nag Panchami Puja Muhurat = 05:54 to 08:30
Duration = 2 Hours 36 Mins
Panchami Tithi Begins = 03:27 on 15/Aug/2018
Panchami Tithi Ends = 01:51 on 16/Aug/2018