Follow us on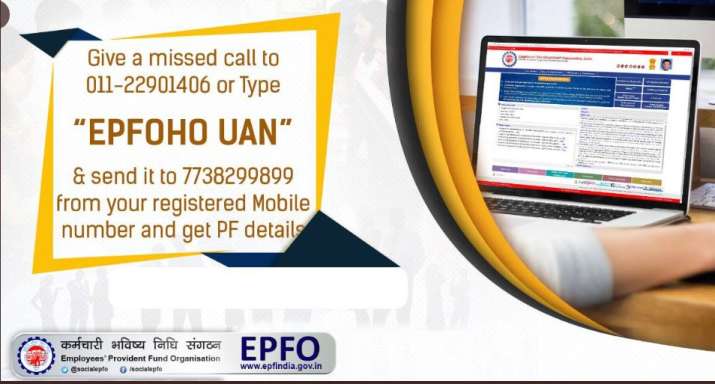 For the employees working in an organisation, knowing their provident fund balance (PF) has become much easier now. As an employee and a member of the Employees' Provident Fund Organisation (EPFO), you don't have to wait for your employer to share your PF statement at the end of the year to know the balance. PF Balance Check can be done through various modes. Provident Fund or PF is a social security scheme for employees wherein employees earning more than Rs.15,000 per month contribute a portion of their salary towards the fund as savings. Employers having 20 or more employees are required to obtain PF Registration and allot UAN for contributing employees.
You can check the PF balance anytime using these avenues - Umang App, EPFO portal, EPFO app, SMS, or by just giving a missed call. 
Check PF balance using Umang App
UMANG or Unified Mobile Application for New-age Governance is an application established by the Government of India to acquire diverse government services on a single platform. UMANG app is a common platform for various government services such as booking household Liquefied Petroleum gas for cooking purposes, Aadhaar Enquiries, insurance on crops, Claim or balance check on employee provident fund, National Pension Scheme etc. The Umang App can also be used for checking PF Balance as follows:
Step 1: Download and install the UMANG App from Play Store or iOS Store.
Step 2: Find the EPFO option on the homepage of the app. Select "Employee Centric Services".
Step 3: Enter EPF Universal Account Number (UAN) when prompted. A OTP will be sent to the mobile registered with UAN.
Step 4: Enter the OTP. All details pertaining to the user's PF would be shown including the PF balance.
Check PF Balance on EPF Portal
To view the PF passbook on the portal you need to have your account tagged with your Universal Account Number (UAN). You can download or print the passbook from the website.
Step 1: The member passbook is available at www.epfindia.gov.in 
Step 2: Click on 'For Employees' under 'Our Services' 
Step 3: Click on 'Member Passbook' under 'Services' 
Step 4: Login with your UAN and Password.
Step 5: After logging in, you will find Member IDs of all accounts linked with your UAN. This means your EPF accounts with the current and previous employers.
Step 6: Click on the Member ID of the EPF account for which you want to check the balance. The EPF passbook will appear on the screen.
Check PF Balance using Missed Call Facility
PF balance can be checked easily by giving a missed call to 011-22901406 from the registered mobile number. Only the number linked to the UAN can be used for giving missed call.
Follow the steps below to use get PF balance check using missed call:
Step 1: Give a missed call to 011-22901406 from the mobile number that is activated with UAN on the Unified Portal. Ensure that the KYC complete for the UAN.
Step 2: The phone will automatically disconnect after two rings. There will be no cost for calling.
Step 3: You will receive the PF balance and details of last contribution through SMS.
Check PF Balance using SMS
For using SMS facility, your UAN must be linked to KYC details and the SMS must be sent from the mobile number registered on the Unified Portal.
Send an SMS to 7738299899 from the registered mobile number. The message should be "EPFOHO UAN".
Also Read: PF money can be partially withdrawn for the following purposes