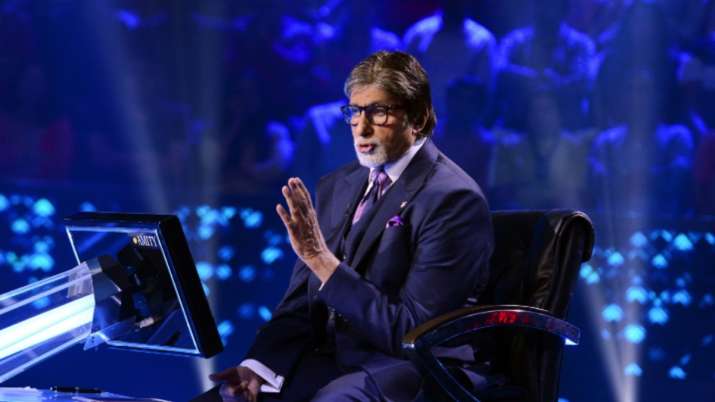 Kaun Banega Crorepati 11 Episode 1 Highlight: It is that time of the year once again when Bollywood superstar Amitabh Bachchan is back on our TV screens with his most popular quiz reality show Kaun Banega Crorepati Season 11. Going by the promos of the show, it won't be wrong to say that this year the reality show has become bigger and more stylish when it comes to the sets, music or the superstar himself. The show has premiered on television on August 19 i.e. Monday at 9 pm on SONY TV. The makers of the show have already revealed the first 11 contestants who will be winning hearts with their intelligence and quickness while sitting on the hot seat.
What is the prize money of Kaun Banega Crorepati 11?
This time the prize money of quiz reality show Kaun Banega Crorepati 11, hosted by Amitabh Bachchan will be Rs 7 crore. Also, one lucky winner will stand a chance to win a brand new car.
Kaun Banega Crorepati 11 Episode 1 Highlight:
KBC Show 09:00 pm - Host Amitabh Bachchan makes a dynamic entry in the premiere episode of Kaun Banega Crorepati 11 with power-packed poetry that has the power of motivating everyone. Big B dedicates the poetry to everyone who has made the country proud. Next, he introduced the first 10 contestants on the show.
KBC Show 09:10 pm - Winning the fastest fingers first, contestant Anil Rameshbhai Jeevnani from Gujrat is the first one to sit on the hot seat. Host Amitabh Bachchan introduces the rules and lifelines of the show to Anil. He reveals that answering 15 questions correctly will win him Rs 1 crore and the last question will make him 'crorepati' with Rs 7 crore. Big B also states that Rs 7 crore is the highest prize money given to a winner on any reality show on Indian television. Host Amitabh Bachchan then introduces the expert of the episode Richa Anirudh. Also, contestants won't be able to use any lifeline after question number 15. 
How to play KBC 2019 while sitting at home?
While a few lucky contestants will get a chance to sit in front of megastar Amitabh Bachchan on the hot seat, viewers can also play the quiz show along. All you have to do is download the SONY LIV app and register yourself with your email id, Facebook or Google. Keep answering the questions and you can see your name on the leaderboard at the end of every week. You can also win the opportunity to feature on the show in the finale week as KBC contestants.
The Game Begins! #KBC2019 @SrBachchan

— Sony TV (@SonyTV) August 19, 2019
KBC Show 09:25 pm- First contestant Anil Jeevnani has answered 5 questions correctly till now. He has exhausted his three lifelines of Audience Poll, 50-50 and Expert Advice for question number 3, 4 and 5 respectively. He has won Rs 5000 till now.
Expert @richaanirudh helps Anil bhai cross the first padhav #KBC2019 @SrBachchan

— Sony TV (@SonyTV) August 19, 2019
KBC Show 09:30 - Amitabh Bachchan then shows the real-life story of Anil Jeevnani who takes care of his old father. The video makes everyone emotional and Big B praises him for being such a good son.
Very well said Anil Bhai, Uparwala bhi maa baap ka karz nahi chuka sakta! #KBC2019 @SrBachchan

— Sony TV (@SonyTV) August 19, 2019
KBC Show 09:45 pm - Post recalling the journey of father and son, host Amitabh Bachchan carries on with the game. Contestant Anil Jeevnani answers the seventh question and wins Rs 40, 000. He then gives the correct answer to the question 'What is Priyanka Chopra's character name in the shown video clip?' He answers KashiBai from Bajirao Mastani and wins Rs 80,000. Next question is "Of the following animals, whose milk contains the most fat?' He answers Buffalo and wins Rs 1 lakh 60 thousand. Anil Jeevnani enters the second phase of the game.
Congratulations Anil Bhai on winning ₹ 1,60,000! That's what we call a super confident answer. #KBC11 @SrBachchan

— Sony TV (@SonyTV) August 19, 2019
KBC Show 09:55 pm - Anil Jeevnani gives the wrong answer to the question "Which team racked up a world record score of 278 runs in T20 International Cricket?" and loses the game with Rs 10,000 as prize money. The correct answer is Afganistan, however, Anil answered Australia.
KBC Show 10:00 pm - Host Amitabh Bachchan again asks the contestants to play fastest fingers first. Contestant Chitralekha Rathore from Raipur answers correctly and gets the opportunity to sit on the hot seat. She is an ayurvedic doctor. Big B shows a video on Chitralekha's life in which she is seen talking endlessly and having a gala time with her family. As her companions, Chitralekha has her husband, father-in-law and a friend on the show. After introducing the rules and lifelines in the game, Big B starts the quiz.
Women should have the right to speak their mind and heart! Very correctly said @srbachchan #KBC11

— Sony TV (@SonyTV) August 19, 2019
KBC Show 10:10 pm- Chitralekha quickly answers five questions correctly and wins Rs 10,000. 
Aur paar kar liya hai pehla padhav Chitrarekha ne bade hi confidence ke saath #KBC11 @SrBachchan

— Sony TV (@SonyTV) August 19, 2019
KBC Show 10:15 pm - Amitabh Bachchan while talking to the second contestant Chitralekha reveals that he has lived in Kolkata for 7-8 years when he used to work as an executive at a firm.
Did you know that @srbachchan lived in Kolkata for almost 7 to 8 years? Tweet and tell #KBC11 @SrBachchan

— Sony TV (@SonyTV) August 19, 2019
KBC Show 10:30 pm- Chitralekha has earned Rs 40,000 by the end of the episode. She has played brilliantly and has used only one lifelife - Audience Poll. Chitra has already answered seven questions and will continue the game in the next episode.
Jari rahega ye khel Chitrarekha ji ke saath. Dekhte hain woh kitna dhan rashi jeet ti hai #KBC11 mein#KBC11 @SrBachchan

— Sony TV (@SonyTV) August 19, 2019
For the unversed, Kaun Banega Crorepati first aired on television on July 3, 2000. Among the 11 seasons of the show, Bollywood megastar Amitabh Bachchan has hosted 10 seasons and only the third season of the show was hosted by superstar Shah Rukh Khan. The reality show is actually based on a British show called Who Wants To Be A Millionaire?. 
Also read:Amitabh Bachchan's blog clocks 11 years, actor thanks fans with emotional post
More Bollywood stories and picture galleries
For all latest news and updates, stay tuned to our Facebook page