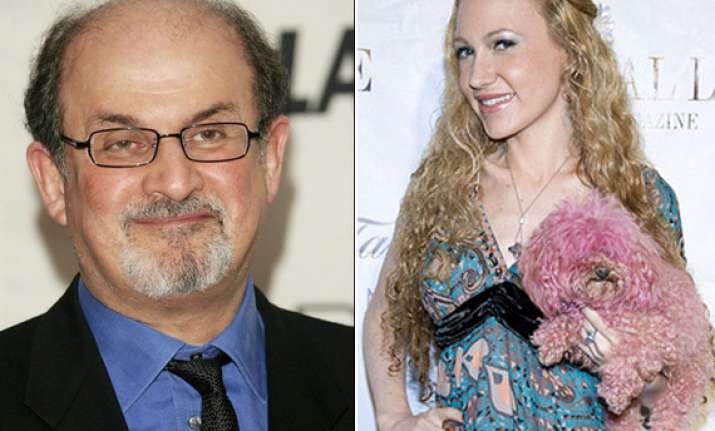 London, Dec 03: A New York-based socialite has accused India-born British novelist Salman Rushdie of showing " unchivalrous behaviour" after he reportedly wooed, and then abruptly dumped her on Facebook. Salman

Rushdie is believed to have met Devorah Rose, the editor of the 'Social Life' magazine, at a party in the Hamptons and later to have joined her at a number of intimate dinners.

But his insistence that there is no romantic relationship between the two of them, led to a scathing response from Rose, the Daily Telegraph reported.

She posted a message on Twitter reading, "Never let someone paint you in a negative light" and linking to an apparent series of Facebook messages over the summer where Rushdie asked if she would like to go for a drink "in real life", noting that the internet "has its limits".

What happened at the their meeting is unclear, but according to the New York Post, Rushdie later sent her a Facebook message in August, appearing to gently end a relationship.

"I'm sorry to say that I don't feel able to pursue what we only just began."