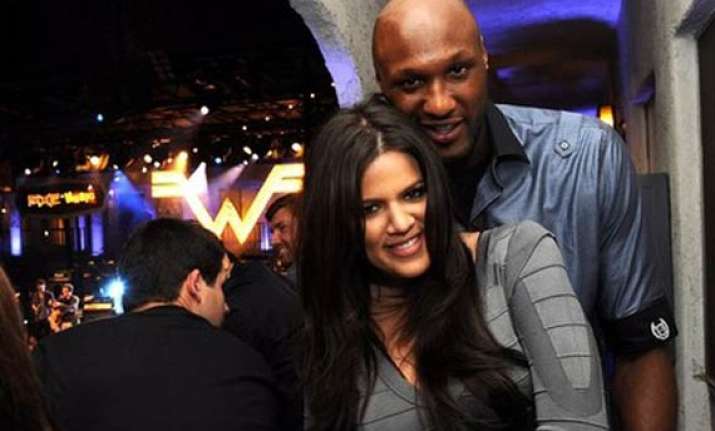 Madrid: Basketballer Lamar Odom's marriage with Khloe Kardashian is in the doldrums, but he says he still loves her and that she will "always be my wife".
Talking to reporters in Spain, where he is visiting for a new association, he revealed that he still feels for his soon-to-be ex-wife, reports eonline.com.
Khloe filed for divorce in December after four years of marriage, citing irreconcilable differences.
But Odom believes that only "time will tell" what will happen between them.
When he was asked if he would marry Khloe all over again, he said: "Of course, that's my wife. I love my wife...She will always be my wife no matter what."