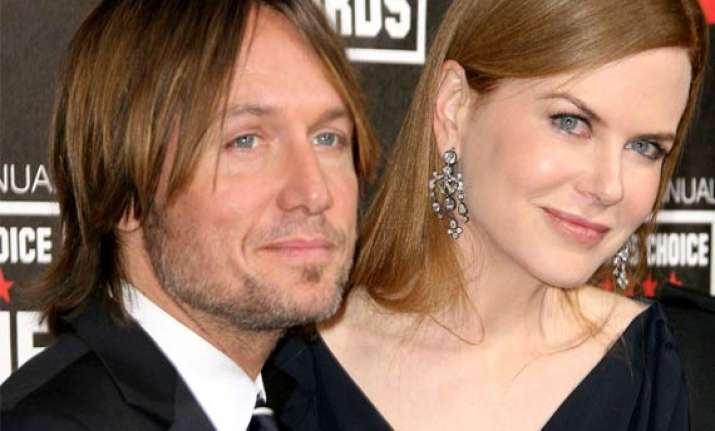 Los Angeles, Australian music singer Keith Urban thinks his actress-wife Nicole Kidman does an amazing job organising their family life and helping him to juggle his career.
The 46-year-old singer has been married to the actress for seven years and has two children with her.
He credits Kidman for helping him find the time to fit his busy career around his personal commitments, reports femalefirst.co.uk
Speaking on the red carpet before the Academy of Country Music Awards in Las Vegas Sunday, Urban said: " I always give props to Nicole because we travel so much as a family, she does an amazing job keeping everybody together."
"She's got the kids' schedule dialed in, she's dropping them off even in the middle of her work. I couldn't do any of this without her", he added.
The "American Idol" judge further added: "Trying to block out time never seems to work. So if she's shooting a film - she was in Morocco, so we're like, 'OK, we're gonna go to Morocco for a holiday'. We just kind of had one while she was working."