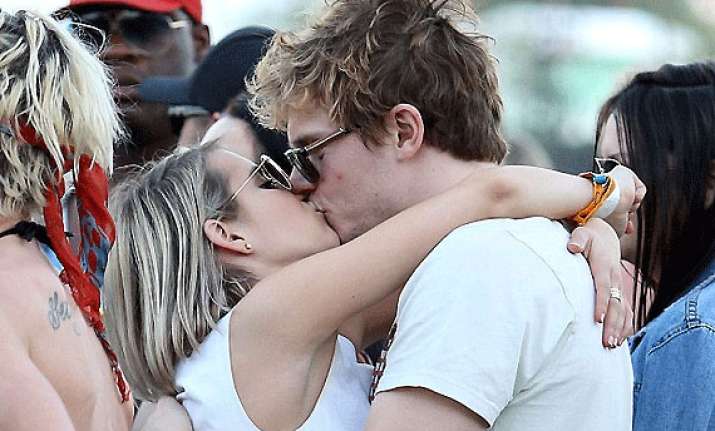 Los Angeles: Actor Evan Peters offended fiancee and actress Emma Roberts after their first kiss.
The actor, who has been dating Roberts after meeting her on the sets of "Adult World" (2012), compared her kiss to veteran actress Cloris Leachman, reports contactmusic.com.
Peters had a crush on the the 23-year-old during the filming of "Adult World" and thought he had ruined his chances when he compared 88-year-old actress Leachman's kiss to Roberts'.
"I had a huge crush on her. I tried to be cool and funny and flirt a little bit, but it didn't go over very well because I was just saying the wrong things, basically," said the 27-year-old.
"There's a party scene at the end of the movie. And the director's like, 'Evan, kiss Emma'. It wasn't scripted and I got really awkward and really weird and forgot what to do, and then I kissed her. It was good, but it was super awkward and so I felt weird about it. So I was like, 'That was like kissing Cloris Leach'," he added.