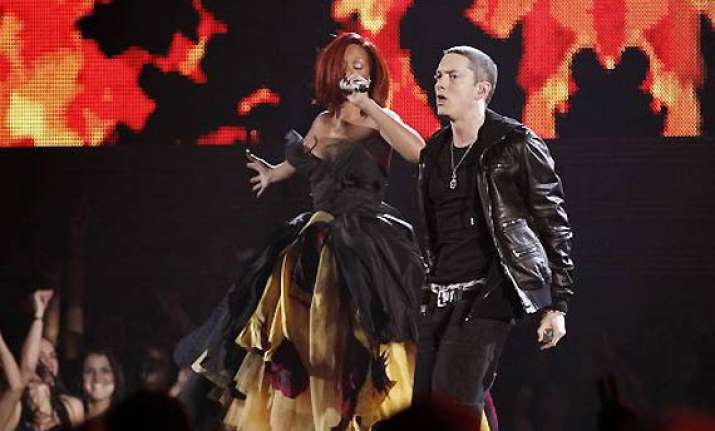 Los Angeles, Singers Eminem and Rihanna performed their hit number "The Monster" for the first time at the MTV Movie Awards here.
The duo's two-hour live show Sunday also included performances from singers Ellie Goulding and Miriam Bryant, reports contactmusic.com. 
"Disturbia" singer entered the stage first, followed by Eminem shortly. The duo along with the backing band managed to overcome technical faults to perform their single hit for the first time on live television. 
The musical pair first collaborated on 2010 music track "Love the way you lie" before reuniting for "The Monster". Eminme released this music track as the fourth single from his album "The Marshall Mathers LP 2" in October 2103. 
Speaking about working with Rihanna previously, the 41-year-old had said that "The Monster" was "not necessarily a sequel, as much as it is a revisitation" to his past. 
He added: "To me, it's more about the vice, and it's more about the nostalgia."