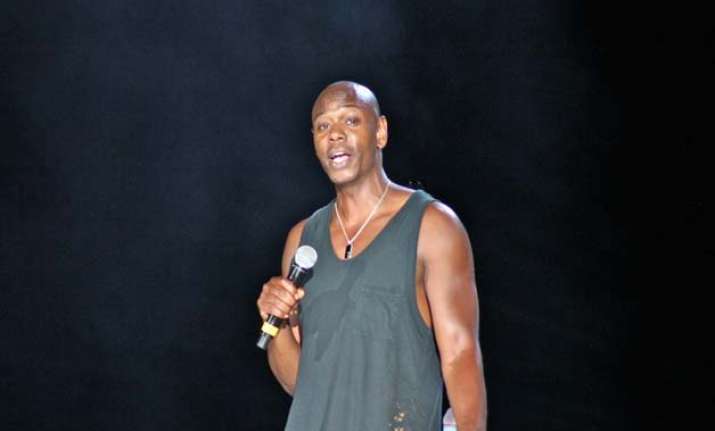 Los Angeles: American comdian Dave Chappelle pressed charges against a man who threw a banana peel at his leg during a show in Mexico.
The man was charged with disorderly conduct, and was imprisoned in Santa Fe County Detention Center on Monday night, reports aceshowbiz.com
Andrea Dobyns, a Santa Fe police spokewoman, said that the incident began when Chappelle noticed someone sketching on a paper during his show in northern New Mexico city.
He liked the drawing and asked for the sketcher's name.
The sketcher said that his name was "Johnny Appleseed," which gave the comedian an idea to make the name as a joke in the show.
The 30-year-old Christian Englander, who's also a friend of the sketch artist, got mad as he perceived the comedian's jokes as racist and threw the banana peel at Chappelle in response.
After the incident, Englander who seemed to be drunken was escorted out of the venue by security.
Santa Fe police also reported that he drank 99 Bananas liquor and ate a banana before the show.
Following the incident, Chappelle decided to report against him to authority because Englander did not appear to be regretful.
He also believed the suspect's use of a banana was "racially-motivated."
After the man was brought out, Chappelle told the audience, "I can't believe not only that someone threw a banana on stage, I can't believe that they had a banana on them the entire time."