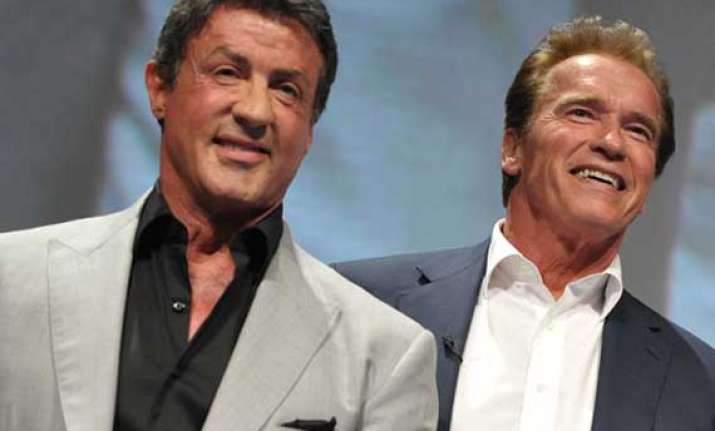 Los Angeles: Arnold Schwarzenegger, who will be seen with his once fierce on screen competitor Sylvester Stallone in "Escape Plan" Friday, says competition between them gradually gave way to increased mutual respect.
The duo used to compete in the action and muscle genre on the big screen.
Talking about his camaraderie with Stallone, Schwarzenegger said: "Sly (Sylvester) and I were very competitive in the early days. It was always about who had the most cuts, the best muscle separation, the least amount of body fat, as well as who had the biggest guns and the biggest on screen body count.
"This kind of competition was continuous. But we always appreciated each other's talent and this competition gave way to mutual respect."
"Escape Plan", directed by Mikael Hafstrom, is distributed by PVR Pictures in India.