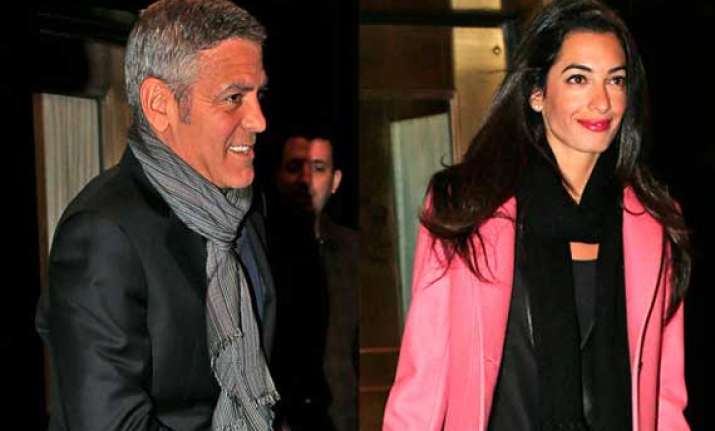 Los Angeles: Actor-director George Clooney had to propose to lawyer Amal Alamuddin twice because she initially thought he was joking.
The "Monuments Men" actor, known for his love of pranks, asked Alamuddin to be his wife over dinner at his house last month.
"George was blown away by her passion, her brains, and sheer force of will," contactmusic.com quoted a source as saying.
"Frankly, he'd been worried that someone else would snap her up if he didn't act, so he produced the ring and, much to his relief, she said yes. But he did have to ask her twice! Amal thought he was pranking her at first. Happy isn't a strong enough word to describe them right now," the source added.
The couple are said to be planning an intimate wedding in Italy this summer, with just a select few guests invited to the nuptials.