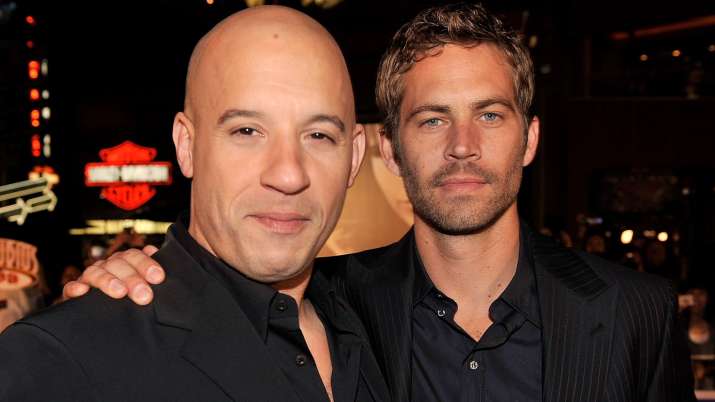 When popular actor Paul Walker was killed while test driving a Porsche in November 2013, everyone was left in a state of shock. It is the 44th birth anniversary for the Fast and Furious actor and, co-star and good friend Vin Diesel has shown his love for his late "brother" like every year. The 50-year-old actor wished Paul  Walker on the social media and made everyone emotional.
Taking to Instagram, the actor wrote, "Happy birthday Pablo. You have and are still changing the world. Your love lives through all whom have had the great fortune to know you. Meadow graduated this summer... made us all so proud."
"She is even building a foundation in your name to help the world. Would you believe Cody is in Houston continuing the work you were so passionate about. Remember when we were in Haiti and you asked me what the name should be and now @reachoutww is realizing the dream. All the angels miss you. I miss you," he added.
Earlier in the day, Walker's daughter Meadow Walker also shared an adorable wish for his father.
She wrote, "In honor of my dad's birthday today, we're challenging you to DO GOOD! Share a video or photo of your random act of kindness and nominate 4 people to join the challenge! Be sure to tag the foundation as well as hashtag #PWFdogoodchallenge, so we can check out all of your posts! I nominate @marisamiller @vindiesel @meghanrochey & @lilchaseyk."
The actors' foundation set up by his daughter will aim to protect the oceans and wildlife and provide grants and scholarships to marine science students and researchers
(With ANI Inputs)
For more entertainment news and updates, follow our Facebook page