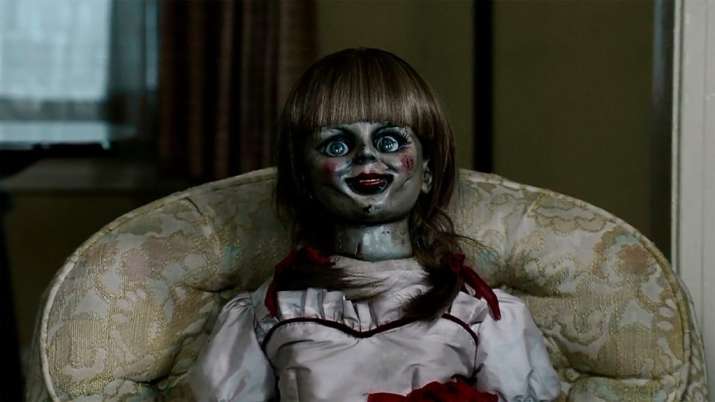 Last week, an untitled Conjuring project was revealed to be scheduled for July 3, 2019 by the New Line Cinema. It turns out that the untitled project is none other than Annabella 3, according to The Hollywood Reporter. The writer of Annabelle movies, Gary Dauberman will be making his directorial debut with the third instalment of Annabelle series. He is also writing its script.
The raggedy doll will be back to haunt people as the third part of "Annabelle" movie is in the works. New Line is expanding the profitable "Conjuring" universe with a third "Annabelle" movie that will open on July 3, 2019, reports variety.com.
James Wan's Atomic Monster and the Peter Safran Company will produce the project. The four movies in the "Conjuring" universe -- which includes the two "Annabelle" titles -- have generated more than $1.1 billlion worldwide. The fifth "Conjuring" universe film "The Nun" will open on September 7.
Dauberman also wrote the script for "The Nun" with Wan and is one of the three writers with screenplay credits on horror blockbuster "It" and next year's sequel "It: Chapter 2".
The porcelain doll was a key component of "The Conjuring", inspired by a story told by paranormal investigators Ed and Lorraine Warren. The Warrens were portrayed by Patrick Wilson and Vera Farmiga.
(With IANS Inputs)