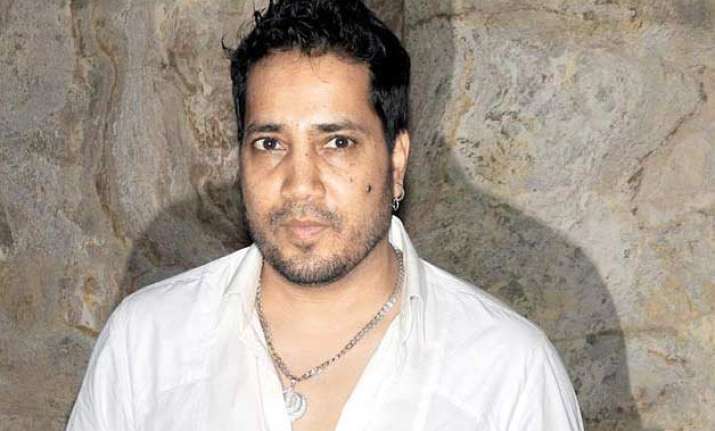 Ahmedabad:   An event management firm owner attempted suicide here today ahead of the concert of Indi-pop singer Mika Singh whom she has accused of dishonouring his professional commitment and cheating her of Rs 27 lakh, police said.
Priyanka Chaddha (27), who claims to own 'Nakshatra TV Pvt Ltd' and a resident of Vastrapur area, allegedly consumed sleeping pills in afternoon, Assistant Sub-Inspector of Vastrapur police station, K G Chavda said.  Chaddha was rushed to Sola civil hospital by her friends, he said, adding that she has regained consciousness and her condition was stable.
"A few days back, she gave an application at Naranpura police station alleging that Mika and six others have cheated her of Rs 27 lakh. She alleged that Mika took the money in advance, but dishonoured the commitment by giving dates to another company for today's concert," said Chavda, after recording her statement.
Mika's event took place at GMDC ground here tonight.  "Chaddha told us in her statement that she went into depression after losing Rs 27 lakh and consumed sleeping pills. Her condition is now stable," the police officer said.  
As of now, Vastrapur police have registered a non-cognisable (NC) case in this regard.  "Since she consumed pills in our jurisdiction, we have taken her statement and registered an NC case. We will take necessary action if needed in this regard," said Chavda.  
In her application given to Naranpura police on May 14, Chaddha had claimed that she and her business partner Pravin Patel had booked dates of Mika Singh for the concert in March.
Her application stated that Mika demanded Rs 37 lakh to perform in the city on March 8 and that she paid Rs 27 lakh towards advance in instalments during January to March.  However, the event was cancelled due to swine flu outbreak.
Chaddha alleged that Patel entered into a secret deal with Mika who tied-up with another event management company by keeping her in dark for today's event.