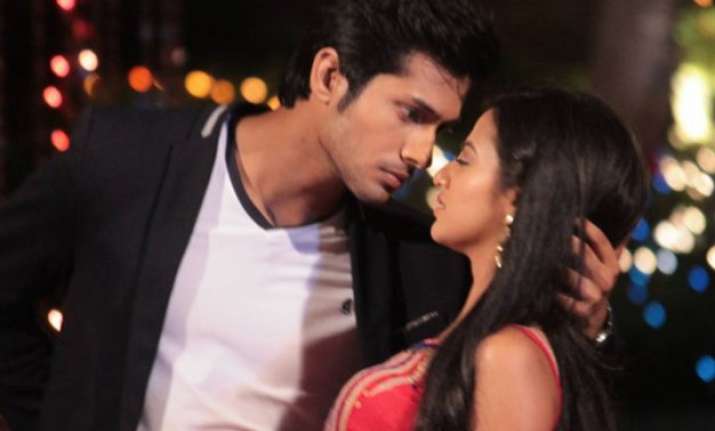 New Delhi: The well known television serial of Colors Swaragini is seeing new turns and twists each day. The makers of the show are trying all they can to ensure that the fans don't get bored.
We recently told you that Swara, played by Helly Shah, will be kidnapped by goons. It seems problems in poor Swara's life will never end. She was a strong headed girl when the serial started, but she has become a damsel in distress of late.
If you are troubled by the question as to who will kidnap Swara, rumours have it that the mastermind of this plan is none other than Ragini.
Thankfully, for Swara, Lakshya will become her knight in the shining armour. We hear that Lakshya will save her. Not only this, the two will also be seen getting close to each other.
An insider revealed to a leading daily, "While saving his lady love from the clutches of the goons, Swara and Lakshya will spend some romantic, comfortable moments, remembering their good old days. But, as we are aware of Ragini's cunning traits, the lady will even use this against her poor sister."
However, Swara's happiness will be short-lived. Ragini will click images of the couple and use it as her next weapon. She will create a ruckus in front of the family saying that Swara is the reason behind her troubled married life.
Will Lakshya stand up for Swara and help her get rid of her problems. Keep returning for more updates on the show.