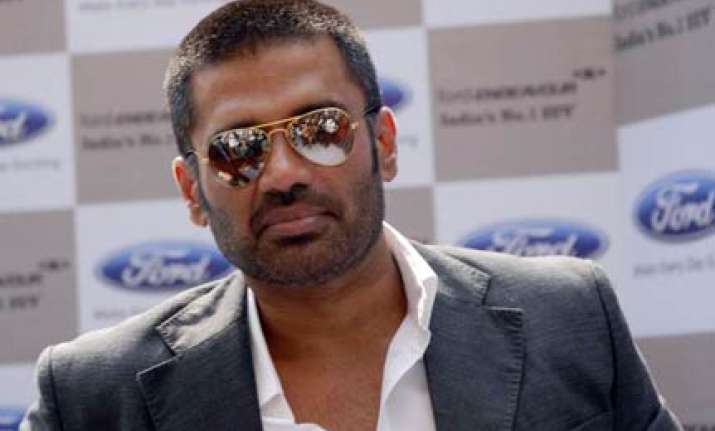 A few days ago, Bollywood actor Suneil Shetty was in for a rude shock when he realized that somebody is interacting with B-town under his name on Twitter, says a media report.
The impostor, the report says,  has been relentless in his messages to a large number of people in the industry, some of who include top actors like
Salman Khan
and
Amitabh Bachchan
.  
Seeing Big B's picture on a tractor in a section of the press, the impostor had the cheek to ask Big B, "Sir, how was your experience in the farms?"
The existence of this impostor came to Shetty's notice when he interacted with one of Shetty's friends in Los Angeles.  
Shetty said, "I wasn't aware about this stupid person till three days ago, when a friend of mine called from the US. He mentioned about me tweeting and posting messages. I am not on any social networking site.
"I was shocked. I realized that someone is up to some mischief and misusing my name. This is completely unethical and immoral."
Added Shetty, "I am immensely worried that this guy, whoever he is, may land people in tight spots by sending out some wrong and dangerous information under my name. If you recall,
Kajol
faced problems with Shiv Sena on tweeting some stuff, which she hadn't."