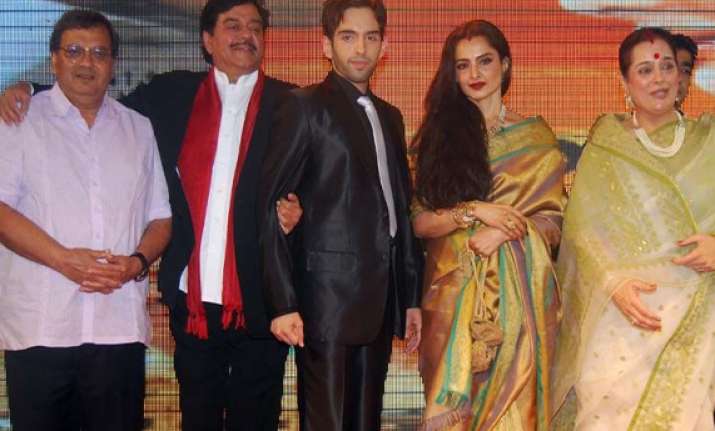 Singapore: Bollywood actor Shatrughan Sinha described Rekha at the recently concluded IIFA award event as the 'old, gold, bold and beautiful Rekha' causing many to raise their eyebrows.
Shatrughan was handing over the Lifetime Achievement Award to the yesteryears' screen diva.  
Adding to the blab, Shotgun not only shot off his mouth,  but, instead of talking about Rekha he kept talking about himself and his upcoming film Aasman se Aage with Rekha.
There's more. Right at the time of presenting the award Shatrughan showed the trailer of his movie.
He even invited his wife Poonam and the film's director on the stage.
Seems he knows well how to make someone else's moment his.
Poor Rekha just could not fathom what to do.
Finally, after receiving the award Rekha said, "I dedicate this award to today's young actors like Priyanka, Parineeti, Sonakshi and Vidya. This is the beginning of an endless end.
I wish I could be half as graceful, half as spontaneous as Zohra Sehgal, achieve as much as her. I think I am half way there."
Rekha at least had the grace not to shout 'Khaamosh!'  to Shotgun Sinha.